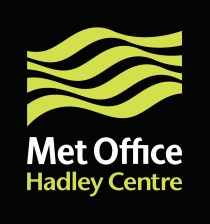 View XML
Met Office Global Radiosonde Gridded Temperature Anomalies (1958-July 2004) (HadRT) Dataset
Publication State:
published
---
Latest Info:
2007-03-06:
The HadRT dataset was found to be inadequate as a climate dataset and therefore the Met Office produced the HadAT dataset which supersedes HadRT data. Please note that it is a term of usage of this dataset that it is used in conjunction w…
Read More
Abstract
The HADRT data are global radiosonde gridded temperature anomalies at standard levels in the troposphere and in the lower stratosphere from 1958 to July 2004. The data are degree Celsius anomalies from 1970-1990 means. Anomalies are calculated for each of about 200 sonde stations worldwide and grid values derived from these.
Several versions of the HadRT data are available. The recommended HadRT product for most purposes is HadRT2.1s.
This dataset has been superseded by the HadAT dataset collection, also available from CEDA. These pages are provided for the benefit of existing and past users of HadRT. New and existing users are now encouraged to use the HadAT dataset collection instead.
Abbreviation: ukmo-hadrt
Keywords: Met Office, HADRT, radiosonde, temperature anomalies, Hadley
---
Details
| | |
| --- | --- |
| Previous Info: | 2007-03-06 The HadRT dataset was found to be inadequate as a climate dataset and therefore the Met Office produced the HadAT dataset which… Show More 2007-03-06 The HadRT dataset was found to be inadequate as a climate dataset and therefore the Met Office produced the HadAT dataset which supersedes HadRT data. Please note that it is a term of usage of this dataset that it is used in conjunction with our HadAT dataset. Show Less |
| Previously used record identifiers: | http://badc.nerc.ac.uk/view/badc.nerc.ac.uk__ATOM__dataent_HADRT |