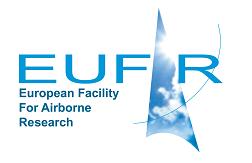 BIOHYPE- Biomonitoring of urban habitat quality with airborne hyperspectral observations
Publication State:
published
---
Abstract
Atmosphere and soil conditions largely determine urban habitat quality. Nevertheless, hardly any integrator has been applied, describing urban atmospheric and soil pollution impacts. Biomonitoring of natural vegetation reflects long-term changes of environmental quality, because leaves account for the complex impacts of different air pollutants and accumulate pollution over the growing season. The overall objective was to develop, test and validate a passive biomonitoring methodology based on airborne hyperspectral observations and on a field experimental approach which lapses over several spatial scales as well as over three structural and temporal levels.
The specific objectives of this EUFAR project were to:
-The estimation of the spatial distribution of the overall pollution of soil and air;
-The investigation at sub-leaf level of the spatial distribution, and seasonal evolution of leaf wettability, stomatal characteristics and chlorophyll fluorescence;
-The investigation at leaf level of the spatial distribution and seasonal evolution of specific leaf area, chlorophyll content, chlorophyll fluorescence and the red edge shift;
-The investigation at canopy level of fluorescence and the red edge shift;
to compare and validate hyperspectral airborne measurements with these ground measurements for different species, time and test sites; and
-To describe and optimize a protocol for the estimation of urban habitat quality distribution with a high spatial resolution and based on airborne measurements.
Abbreviation: biohype
Keywords: EUFAR
---
Details
| | |
| --- | --- |
| Keywords: | EUFAR |
| Previously used record identifiers: | No related previous identifiers. |