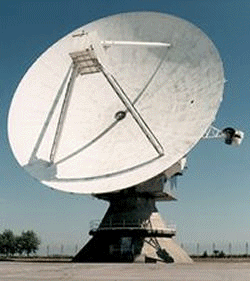 View XML
Chilbolton Facility for Atmospheric and Radio Research (CFARR): net flux radiometer data from the Chilbolton Observatory
Update Frequency:
Monthly
Latest Data Update:
2020-04-27
Publication State:
Published
Publication Date:
2014-02-10
Dataset Size:
2.34K Files | 4GB
---
Abstract
Continuous measurements are made using a Kipp & Zonen CNR4 net flux radiometer. It measures both downwelling and upwelling radiation in 2 wavelength bands which are common to many similar instruments. A shorter wavelength band measures radiation received from the sun. It encompasses the visible spectrum, together with near infrared and longer wavelength ultraviolet, over a wavelength range of approximately 0.29 - 2.8 µm. It shows a clear response to the day/night cycle. Clouds and other aerosols reduce the detected radiation. A longer wavelength band measures longer wavelength infrared radiation (approximately 4.5 - 32 µm) produced by emission from the atmosphere and earth's surface. It does not respond significantly to the day/night cycle but changes according to the time of year and degree of cloud cover.
Abbreviation: Not defined
Keywords: CFARR, radiometer
---
Details
| | |
| --- | --- |
| Previous Info: | No news update for this record |
| Previously used record identifiers: | No related previous identifiers. |
| Access rules: | |
| Data lineage: | Data are collected by the Chilbolton Facility for Atmospheric and Radio Research (CFARR) facility, then checked by the instrument scientist ahead of delivery for archiving at the data centre. |
| File Format: | Data are netCDF formatted |
Related Documents
No documents related to this record were found.
Process overview
This dataset was generated by instruments deployed on platforms as listed below.
Instrument/Platform pairings
long_name: Downward Surface Solar Radiation
names: Downward Surface Solar Radiation
standard_name: upwelling_longwave_flux_in_air
var_id: upwelling_longwave_flux_in_air
long_name: Upwelling radiation measured by pyrgeometer
units: W m-2
var_id: height
standard_name: height
units: m
long_name: height of ground level above mean sea level (Ordnance Survey Great Britain)
var_id: height
standard_name: height
units: m
long_name: height of instrument above ground
units: K
var_id: instrument_temperature
long_name: instrument body temperature
long_name: upwelling radiation measured by pyranometer
standard_name: upwelling_shortwave_flux_in_air
var_id: upwelling_shortwave_flux_in_air
units: W m-2
Co-ordinate Variables
units: degree_north
long_name: latitude
var_id: latitude
standard_name: latitude
var_id: longitude
standard_name: longitude
units: degree_east
long_name: longitude
var_id: time
standard_name: time