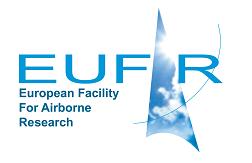 VESSAER - VErtical Structure and Sources of AERosols in the Mediterranean Region
Publication State:
published
---
Abstract
VESSAER - VErtical Structure and Sources of AERosols in the Mediterranean Region.
The aim of this EUFAR project was to understand climate effects of aerosols in the Mediterranean region, to better understand the sources and evolution of aerosols. Ground-based observations do not provide the full picture as in-situ measurements in the vertical dimensions are lacking. In addition, active and passive remote sensing instrumentation, such as lidars and AERONET/PHOTON sun photometers, need in-situ measurements of aerosol properties to expand their measurements to larger domains.
This experiment complements existing ChArMEx and HyMeX activities supported by the MISTRALS program, which are the target of many European research institutes in 2012 and 2013 (ChArMEx: http://charmex.lsce.ipsl.fr/ and HyMeX: http://www.hymex.org/).
The project used airborne measurements together with ground station observations at Ersa (on Cape Corsica) and aerosol lidar measurements (south of Bastia) with the following scientific goals:
- Investigation of local vs long-range sources of aerosols and CCN (marine, anthropogenic and African dust) and their vertical stratification in the lower troposphere,
- Use of aerosol hygroscopicity as a function of altitude to study evolution and ageing due to atmospheric processing in the boundary layer,
- Coupled in-situ airborne measurements with ground-based lidar to determine aerosol direct radiative impacts over a larger spatial scale.
- Use of ozone as tracer of long-range transport of polluted air masses form the continent.
Abbreviation: vessaer
Keywords: EUFAR
---
Details
| | |
| --- | --- |
| Keywords: | EUFAR |
| Previously used record identifiers: | No related previous identifiers. |