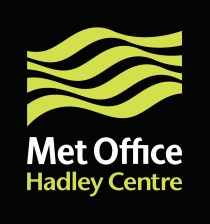 View XML
HadISDH: global surface humidity data
Publication State:
published
---
Abstract
HadISDH (Integrated Surface Database Humidity) is a monthly 5° by 5° gridded global surface humidity climate monitoring dataset created from in-situ sub-daily synoptic data. The data have been quality controlled and homogenised (land), bias adjusted (marine) and buddy checked (marine).
Monthly mean climate anomalies are provided alongside uncertainty estimates, actual values, climatological means and standard deviations for specific humidity, relative humidity, vapour pressure, dew point temperature, wet bulb temperature, dew point depression in addition to the simultaneously observed temperature.
Citable as:
Willett, K.M.; Dunn, R.J.H.; Thorne, P.W.; Bell, S.; de Podesta, M.; Parker, D.E.; Jones, P.D.; Williams Jr., C.N.; Kennedy, J.J.; Berry, D.I. (2016): HadISDH: global surface humidity data. Centre for Environmental Data Analysis,
date of citation
.
http://catalogue.ceda.ac.uk/uuid/251474c7b09449d8b9e7aeaf1461858f
Abbreviation: HadISDH
Keywords: HadISDH, humidity, surface, land, marine, blend, gridded, station, specific humidity, relative humidity, temperature, dew point temperature, wet bulb temperature, dew point depression, vapour pressure, in-situ
---
Details
| | |
| --- | --- |
| Previous Info: | No news update for this record |
| Previously used record identifiers: | No related previous identifiers. |