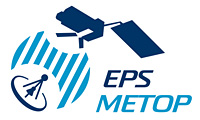 View XML
Global Ozone Monitoring Experiment-2 (GOME-2): Vertical Profiles of Ozone and other Trace Gases
Publication State:
published
---
Abstract
The Global Ozone Monitoring Experiment–2 (GOME–2), is an optical spectrometer, fed by a scan mirror which enables across–track scanning in nadir, as well as sideways viewing for polar coverage and instrument characterisation measurements using the moon. The scan mirror directs light into a telescope, designed to match the field of view of the instrument to the dimensions of the entrance slit. This scan mirror can also be directed towards internal calibration sources or towards a diffuser plate for calibration measurements using the sun.
This dataset collection contains vertical profiles of ozone and other trace gases from the GOME-2 instrument on-board the Eumetsat Polar System (EPS) Metop-A satellite.
GOME–2 comprises four main optical channels which focus the spectrum onto linear silicon photodiode detector arrays of 1024 pixels each, and two Polarisation Measurement Devices (PMDs) containing the same type of arrays for measurement of linearly polarised intensity in two perpendicular directions. GOME–2 senses the Earth's Backscattered Radiance and Extraterrestrial Solar Irradiance in the ultraviolet and visible part of the spectrum (240 – 790 nm). The detected signals are preprocessed on board and then transmitted to ground for full data processing and generation of maps. The recorded spectra are used to derive a detailed picture of the total atmospheric content of ozone and the vertical ozone profile in the atmosphere, vertical profiles of ozone, nitrogen dioxide, water vapour, oxygen / oxygen dimmer, bromine oxide and other trace gases, as well as aerosols.

Abbreviation: gome-2
Keywords: GOME, ozone, trace gases
---
Details
| | |
| --- | --- |
| Previous Info: | No news update for this record |
| Previously used record identifiers: | http://badc.nerc.ac.uk/view/neodc.nerc.ac.uk__ATOM__dataent_12374697263427136 |