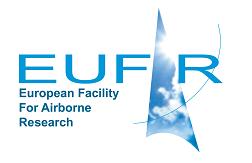 View XML
INTACASA-RS EUFAR DEHESHYRE Flight, 2015-07-03: hyperspectral remote sensing measurements
Update Frequency:
Not Planned
Publication State:
Citable
Publication Date:
2017-01-30
DOI Publication Date:
2018-01-17
---
Abstract
Hyperspectral remote sensing measurements using the INTA Compact Airborne Spectrographic Imager 1500i and INTA Airborne Hyperspectral Scanner instruments onboard the CASA 212 RS - INTA aircraft for the DEHESHyrE- Monitoring mass and energy fluxes in a manipulated Mediterranean tree-grass "Dehesa" ecosystem through the integration of ground and satellite data with airborne hyperspectral imagery (DEHESHYRE) project (flight reference: intacasa-rs_20150703_deheshyre2015).
Data were collected over the Las Majadas del Tieta, Spain area.
Citable as:
INTA Instituto Nacional de Tecnica Aeroespacial, Spain; European Facility for Airborne Research; Migliavacca, M. (2018): INTACASA-RS EUFAR DEHESHYRE Flight, 2015-07-03: hyperspectral remote sensing measurements. Centre for Environmental Data Analysis,
17 January 2018
. doi:10.5285/2fff4ae492e245c6a46bad07ae2c6e15.
http://dx.doi.org/10.5285/2fff4ae492e245c6a46bad07ae2c6e15
Abbreviation: Not defined
Keywords: DEHESHYRE, EUFAR, aircraft, hyperspectral, remote sensing
---
Details
Previous Info:

No news update for this record

Previously used record identifiers:

No related previous identifiers.

Access rules:

Public data: access to these data is available to both registered and non-registered users.

Use of these data is covered by the following licence:

http://creativecommons.org/licenses/by/4.0/

. When using these data you must cite them correctly using the citation given on the CEDA Data Catalogue record.

Data lineage:

Data were collected by instrument scientists during the flight before preparation and delivery for archiving at the Centre for Environmental Data Analysis (CEDA).

Data Quality:

The data are quality controlled by the Climatic Research Unit (CRU) at the University of East Anglia. Details are given in the paper Harries et al. 2014 and the release notes, links to both can be found in the documentation.

File Format:

Data are netCDF and ENVI Binary formatted. Ancillary files may be plain ASCII or PDF formatted. Image files may be PNG or JPG formatted.
Process overview
This dataset was generated by instruments deployed on platforms as listed below.
Instrument/Platform pairings
Mobile platform operations
No variables found.