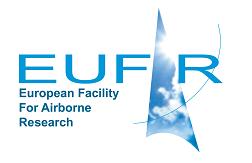 View XML
KIT-ENDURO EUFAR VESSAER Flight, 2012-07-09: in situ atmospheric measurements
Update Frequency:
Not Planned
Latest Data Update:
2017-11-09
Publication State:
Citable
Publication Date:
2017-02-06
DOI Publication Date:
2018-01-17
Dataset Size:
4 Files | 3MB
---
Abstract
In situ atmospheric measurements using the KIT Enduro core instruments onboard the ENDURO - KIT aircraft for the VESSAER - VErtical Structure and Sources of AERosols in the Mediterranean Region project (flight reference: 20120709).
Data were collected over the Corsica, France area.

Citable as:
KIT Karlsruhe Institute of Technology; European Facility for Airborne Research; Roberts, G. (2018): KIT-ENDURO EUFAR VESSAER Flight, 2012-07-09: in situ atmospheric measurements. Centre for Environmental Data Analysis,
17 January 2018
. doi:10.5285/35ad728e1bc04150819ac607a953656a.
https://dx.doi.org/10.5285/35ad728e1bc04150819ac607a953656a
Abbreviation: Not defined
Keywords: VESSAER, EUFAR, aircraft, atmospheric
---
Details
Previous Info:

No news update for this record

Previously used record identifiers:

No related previous identifiers.

Access rules:

Access to these data is available to any registered CEDA user. Please Login or Register for an account to gain access.

Use of these data is covered by the following licence:

http://creativecommons.org/licenses/by/4.0/

. When using these data you must cite them correctly using the citation given on the CEDA Data Catalogue record.

Data lineage:

Data were collected by instrument scientists during the flight before preparation and delivery for archiving at the Centre for Environmental Data Analysis (CEDA).

Data Quality:

The data are quality controlled by the Climatic Research Unit (CRU) at the University of East Anglia. Details are given in the paper Harries et al. 2014 and the release notes, links to both can be found in the documentation.

File Format:

Data are netCDF and ENVI Binary formatted. Ancillary files may be plain ASCII or PDF formatted. Image files may be PNG or JPG formatted.
Process overview
This dataset was generated by instruments deployed on platforms as listed below.
Instrument/Platform pairings
Mobile platform operations
units: 1
long_name: Aerosol absorption 370 nm, equiv BC
var_id: ae_370
units: 1
long_name: Aerosol absorption 470 nm, equiv BC
var_id: ae_470
units: 1
long_name: Aerosol absorption 520 nm, equiv BC
var_id: ae_520
units: 1
long_name: Aerosol absorption 590 nm, equiv BC
var_id: ae_590
units: 1
long_name: Aerosol absorption 660 nm, equiv BC
var_id: ae_660
units: 1
long_name: Aerosol absorption 880 nm, equiv BC
var_id: ae_880
units: 1
long_name: Aerosol absorption 950 nm, equiv BC
var_id: ae_950
units: 1
long_name: Aerosol time
var_id: ae_time
standard_name: dew_point_temperature
units: degree C
long_name: Dew Point
var_id: dewpoint
units: 1
long_name: Extinction coefficient [/km]
var_id: EXCO
units: 1
long_name: Heading direction
var_id: heading
standard_name: altitude
var_id: height
units: metres
long_name: Height above mean sea level
units: (dN/dln(dp) [/cm3])
long_name: Number Size Distribution 10.2 nm
var_id: SMPS_10_2
units: (dN/dln(dp) [/cm3])
long_name: Number Size Distribution 101.4 nm
var_id: SMPS_101_4
units: (dN/dln(dp) [/cm3])
long_name: Number Size Distribution 11.1 nm
var_id: SMPS_11_1
units: (dN/dln(dp) [/cm3])
long_name: Number Size Distribution 112.3 nm
var_id: SMPS_112_3
units: (dN/dln(dp) [/cm3])
long_name: Number Size Distribution 12.1 nm
var_id: SMPS_12_1
units: (dN/dln(dp) [/cm3])
long_name: Number Size Distribution 124.5 nm
var_id: SMPS_124_5
units: (dN/dln(dp) [/cm3])
long_name: Number Size Distribution 13.3 nm
var_id: SMPS_13_3
units: (dN/dln(dp) [/cm3])
long_name: Number Size Distribution 138.3 nm
var_id: SMPS_138_3
units: (dN/dln(dp) [/cm3])
long_name: Number Size Distribution 14.5 nm
var_id: SMPS_14_5
units: (dN/dln(dp) [/cm3])
long_name: Number Size Distribution 15.8 nm
var_id: SMPS_15_8
units: (dN/dln(dp) [/cm3])
long_name: Number Size Distribution 153.9 nm
var_id: SMPS_153_9
units: (dN/dln(dp) [/cm3])
long_name: Number Size Distribution 17.3 nm
var_id: SMPS_17_3
units: (dN/dln(dp) [/cm3])
long_name: Number Size Distribution 171.7 nm
var_id: SMPS_171_7
units: (dN/dln(dp) [/cm3])
long_name: Number Size Distribution 18.9 nm
var_id: SMPS_18_9
units: (dN/dln(dp) [/cm3])
long_name: Number Size Distribution 192 nm
var_id: SMPS_192
units: (dN/dln(dp) [/cm3])
long_name: Number Size Distribution 20.7 nm
var_id: SMPS_20_7
units: (dN/dln(dp) [/cm3])
long_name: Number Size Distribution 215.2 nm
var_id: SMPS_215_2
units: (dN/dln(dp) [/cm3])
long_name: Number Size Distribution 22.6 nm
var_id: SMPS_22_6
units: (dN/dln(dp) [/cm3])
long_name: Number Size Distribution 24.7 nm
var_id: SMPS_24_7
units: (dN/dln(dp) [/cm3])
long_name: Number Size Distribution 242 nm
var_id: SMPS_242
units: (dN/dln(dp) [/cm3])
long_name: Number Size Distribution 27.1 nm
var_id: SMPS_27_1
units: (dN/dln(dp) [/cm3])
long_name: Number Size Distribution 272.9 nm
var_id: SMPS_272_9
units: (dN/dln(dp) [/cm3])
long_name: Number Size Distribution 29.6 nm
var_id: SMPS_29_6
units: (dN/dln(dp) [/cm3])
long_name: Number Size Distribution 308.7 nm
var_id: SMPS_308_7
units: (dN/dln(dp) [/cm3])
long_name: Number Size Distribution 32.5 nm
var_id: SMPS_32_5
units: (dN/dln(dp) [/cm3])
long_name: Number Size Distribution 35.6 nm
var_id: SMPS_35_6
units: (dN/dln(dp) [/cm3])
long_name: Number Size Distribution 350.4 nm
var_id: SMPS_350_4
units: (dN/dln(dp) [/cm3])
long_name: Number Size Distribution 39 nm
var_id: SMPS_39
units: (dN/dln(dp) [/cm3])
long_name: Number Size Distribution 42.7 nm
var_id: SMPS_42_7
units: (dN/dln(dp) [/cm3])
long_name: Number Size Distribution 46.9 nm
var_id: SMPS_46_9
units: (dN/dln(dp) [/cm3])
long_name: Number Size Distribution 5.5 nm
var_id: SMPS_5_5
units: (dN/dln(dp) [/cm3])
long_name: Number Size Distribution 51.5 nm
var_id: SMPS_51_5
units: (dN/dln(dp) [/cm3])
long_name: Number Size Distribution 56.6 nm
var_id: SMPS_56_6
units: (dN/dln(dp) [/cm3])
long_name: Number Size Distribution 6 nm
var_id: SMPS_6
units: (dN/dln(dp) [/cm3])
long_name: Number Size Distribution 6.6 nm
var_id: SMPS_6_6
units: (dN/dln(dp) [/cm3])
long_name: Number Size Distribution 62.2 nm
var_id: SMPS_62_2
units: (dN/dln(dp) [/cm3])
long_name: Number Size Distribution 68.4 nm
var_id: SMPS_68_4
units: (dN/dln(dp) [/cm3])
long_name: Number Size Distribution 7.2 nm
var_id: SMPS_7_2
units: (dN/dln(dp) [/cm3])
long_name: Number Size Distribution 7.8 nm
var_id: SMPS_7_8
units: (dN/dln(dp) [/cm3])
long_name: Number Size Distribution 75.4 nm
var_id: SMPS_75_4
units: (dN/dln(dp) [/cm3])
long_name: Number Size Distribution 8.5 nm
var_id: SMPS_8_5
units: (dN/dln(dp) [/cm3])
long_name: Number Size Distribution 83.1 nm
var_id: SMPS_83_1
units: (dN/dln(dp) [/cm3])
long_name: Number Size Distribution 9.3 nm
var_id: SMPS_9_3
units: (dN/dln(dp) [/cm3])
long_name: Number Size Distribution 91.8 nm
var_id: SMPS_91_8
units: (dN/dln(dp) [/cm3])
long_name: Number Size Distribution Geo.mean nm
var_id: SMPS_Geo_mean
units: (dN/dln(dp) [/cm3])
long_name: Number Size Distribution Geo.stddev nm
var_id: SMPS_Geo_stddev
units: (dN/dln(dp) [/cm3])
long_name: Number Size Distribution Total.conc nm
var_id: SMPS_Total_conc
units: 1
long_name: Number of all particles > 10 nm
var_id: cnc3010
units: 1
long_name: Number of all particles > 1000 nm
var_id: gr_10
units: 1
long_name: Number of all particles > 10000 nm
var_id: gr_100
units: 1
long_name: Number of all particles > 15000 nm
var_id: gr_150
units: 1
long_name: Number of all particles > 1600 nm
var_id: gr_16
units: 1
long_name: Number of all particles > 2000 nm
var_id: gr_20
units: 1
long_name: Number of all particles > 20000 nm
var_id: gr_200
units: 1
long_name: Number of all particles > 300 nm
var_id: gr_03
units: 1
long_name: Number of all particles > 3000 nm
var_id: gr_30
units: 1
long_name: Number of all particles > 400 nm
var_id: gr_04
units: 1
long_name: Number of all particles > 4000 nm
var_id: gr_40
units: 1
long_name: Number of all particles > 500 nm
var_id: gr_05
units: 1
long_name: Number of all particles > 5000 nm
var_id: gr_50
units: 1
long_name: Number of all particles > 650 nm
var_id: gr_65
units: 1
long_name: Number of all particles > 7500 nm
var_id: gr_75
units: 1
long_name: Number of all particles > 800 nm
var_id: gr_08
units: hPa
long_name: Pressure
standard_name: air_pressure
var_id: pressure
standard_name: air_temperature
var_id: temperature
long_name: Temperature
units: degree C
Co-ordinate Variables
units: degree_east
standard_name: longitude
var_id: longitude
long_name: Latitude
units: degree_north
standard_name: latitude
var_id: latitude
long_name: Longitude
standard_name: time
long_name: UTC
var_id: UTC