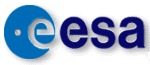 ESA Land Cover Climate Change Initiative Project
Publication State:
published
---
Abstract
The ESA Land Cover Climate Change Initiative Project is part of the European Space Agency's Climate Change Initiative to produce long term datasets of Essential Climate Variables (ECV's) from historic satellite data.
Land cover is defined as the (bio) physical cover at the earth surface including grass, trees, bare ground and water. Land cover is fundamental to better understand the climate through the estimation and validation of fluxes of water, carbon, and energy. It plays a role in adaptation and mitigation assessments at various scales.
The projects objective is to critically revisit all algorithms required for the generation of global land product in the light of GCOS requirements, and to design and demonstrate a mature system delivering in a consistent way over years and from multi-mission Earth Observation instruments, the longest possible global land cover map series at 300m, matching the needs of key users belonging to the climate change and land cover communities. The focus is placed on ESA and Member States missions, providing near daily global surface reflectance observation at moderate spatial resolution from 1999 onwards (MERIS Full Resolution (FR) & Reduced Resolution (RR), SPOT VEGETATION, PROBA-V and ASAR data), while the contribution of the AVHRR sensor tackles specific past years back to 1992.
Abbreviation: Not defined
Keywords: ESA, Land Cover, CCI
---
Details
| | |
| --- | --- |
| Keywords: | ESA, Land Cover, CCI |
| Previously used record identifiers: | No related previous identifiers. |