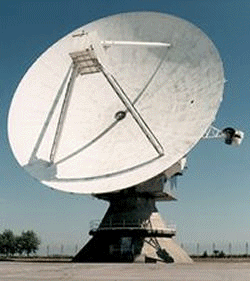 View XML
CWAVE: Moderate Resolution Imaging Spectroradiometer MODIS images
Update Frequency:
Not Planned
Latest Data Update:
2003-07-12
Publication State:
Published
Publication Date:
2007-03-09
Dataset Size:
190 Files | 10GB
---
Abstract
The Cloud and Water Vapour Experiment (CWAVE) was a measurement campaign at the CCLRC-Chilbolton Observatory; it was supporting associated with two EC FP5 projects, CLOUDMAP2 and CLOUDNET. A wide range of satellite and ground based instruments measured a variety of atmospheric properties ranging from cloud parameters to water vapour. In addition, the measurements coincided with the results from a reduced resolution Unified Model (UM) run by the Met Office.
Abbreviation: Not defined
Keywords: CWAVE, Spectroradiometer
---
Details
Previous Info:

No news update for this record

Previously used record identifiers:

http://badc.nerc.ac.uk/view/badc.nerc.ac.uk__ATOM__dep_11734606546116956

http://badc.nerc.ac.uk/view/badc.nerc.ac.uk__ATOM__dep_11734606863416958

Access rules:
Data lineage:

Data were collected by the Chilbolton Observatory and prepared by facility staff before submission to BADC.

Data Quality:

Data are checked by facility staff during preparation of data for archival

File Format:

Images are PNG formatted
Related Documents
No documents related to this record were found.
Process overview
This dataset was generated by a combination of instruments deployed on platforms and computations as detailed below.
Computation Element: 1
| | |
| --- | --- |
| Title | DETAILS NEEDED - COMPUTATION CREATED FOR SATELLITE COMPOSITE. deployed on EOS-AQUA |
| Abstract | This computation involved: DETAILS NEEDED - COMPUTATION CREATED FOR SATELLITE COMPOSITE. deployed on EOS-AQUA. Aqua, Latin for water, is a NASA Earth Science satellite mission named for the large amount of information that the mission will be collecting about the Earth's water cycle, including evaporation from the oceans, water vapor in the atmosphere, clouds, precipitation, soil moisture, sea ice, land ice, and snow cover on the land and ice. Additional variables also being measured by Aqua include radiative energy fluxes, aerosols, vegetation cover on the land, phytoplankton and dissolved organic matter in the oceans, and air, land, and water temperatures. The Aqua mission is a part of the NASA-centered international Earth Observing System (EOS). Aqua was formerly named EOS PM, signifying its afternoon equatorial crossing time. |
| Input Description | None |
| Output Description | None |
| Software Reference | None |
Computation Element: 2
| | |
| --- | --- |
| Title | DETAILS NEEDED - COMPUTATION CREATED FOR SATELLITE COMPOSITE. deployed on EOS-TERRA |
| Abstract | This computation involved: DETAILS NEEDED - COMPUTATION CREATED FOR SATELLITE COMPOSITE. deployed on EOS-TERRA. On December 18th, 1999, EOS-TERRA was launched. The Terra satellite is the flagship of EOS. It is providing global data on the state of the atmosphere, land, and oceans, as well as their interactions with solar radiation and with one another. On February 24, 2000, Terra began collecting what will ultimately become a new, 15-year global data set on which to base scientific investigations about our complex home planet. Together with the entire fleet of EOS spacecraft, Terra is helping scientists unravel the mysteries of climate and environmental change. |
| Input Description | None |
| Output Description | None |
| Software Reference | None |
units: flg
long_name: .935/.87 micron
var_id: .935/.87 micron
long_name: 1.88 micron
var_id: 1.88 micron
units: flg
var_id: 3.7-11 micron
units: flg
long_name: 3.7-11 micron
units: flg
long_name: 3.7-12 micron
var_id: 3.7-12 micron
units: flg
long_name: 3.7-3.9 micron
var_id: 3.7-3.9 micron
long_name: 6.7 micron
var_id: 6.7 micron
units: flg
long_name: CO2
units: flg
var_id: CO2
long_name: Cloud_Effective_Emissivity
var_id: Cloud_Effective_Emissivity
units: pct
units: pct
var_id: Cloud_Fraction
long_name: Cloud_Fraction
units: flg
long_name: Cloud_Phase_Infrared
var_id: Cloud_Phase_Infrared
units: hPa
var_id: Cloud_Top_Pressure
long_name: Cloud_Top_Pressure
units: tmp
long_name: Cloud_Top_Temperature
var_id: Cloud_Top_Temperature
var_id: Cloudmask
units: %
long_name: Cloudmask
units: flg
long_name: IR Difference
var_id: IR Difference
units: flg
long_name: IR Threshold
var_id: IR Threshold
units: degrees
var_id: Latitude
long_name: Latitude
units: degrees
var_id: Longitude
long_name: Longitude
long_name: Shadow
var_id: Shadow
units: flg
var_id: Thin Cirrus IR
units: flg
long_name: Thin Cirrus IR
units: flg
long_name: Thin Cirrus VIS
var_id: Thin Cirrus VIS
var_id: Time
units: seconds
long_name: Time since 01-01-1993 00:00:00
units: flg
long_name: VIS Ratio
var_id: VIS Ratio
long_name: VIS Threshold
var_id: VIS Threshold
units: flg
Co-ordinate Variables