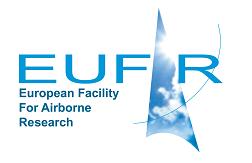 ADDRESSS - ADvanced Digital REmote sensing in Ecology and earth Sciences Summer School
Publication State:
published
---
Abstract
The ADDRESS project was a EUFAR-funded summer school main with the aim of to sharing knowledge on the simultaneous use of several advanced airborne remote sensing methods. The project also provided hands-on experience of planning, measuring, processing and evaluating such measurements to early-stage researchers for experience in future individual studies using airborne measurements.
The following topics were researched during the project: a detailed methodology of LIDAR and hyperspectral measurements; case studies of applications in diverse environments; data processing for vegetation and land cover assessment as well as terrain modelling (LIDAR).
Start date of project: 17/08/2010
End date of project: 28/08/2010
The investigation took place in Tihany, Hungary.
Abbreviation: eufar10_07, addresss, EUFAR10_07
Keywords: ADDRESSS, ARSF, EUFAR, EUFAR10_07
---
Details
| | |
| --- | --- |
| Keywords: | ADDRESSS, ARSF, EUFAR, EUFAR10_07 |
| Previously used record identifiers: | No related previous identifiers. |