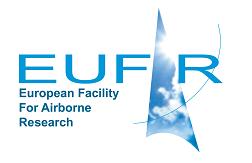 IMROM- Environmental Impact Monitoring of mineral resources exploitation at ROsia Montana mining site
Publication State:
published
---
Abstract
The objective of this EUFAR study was to assess the environmental impact of mining activities in Rosia Montana (RM) (central Romania) based on airborne hyperspectral images. The advantage of airborne data is that a larger area can be monitored compared to in-situ measurements. The main focus lies on the monitoring of vegetation stress along acid mine drainage (AMD) pathways. Thermal infrared bands help investigating whether vegetation stress is present and to monitor soil moisture, which then can be related to changing ground water conditions. The results obtained from this study were used to validate the results obtained from analyzing WorldView-2 images from July 2010 and 2011. WorldView-2 satellite sensor was only recently launched and is the first satellite that offers 8 spectral bands at 2 m spatial resolution (multispectral mode) and 0,50 m spatial resolution in panchromatic mode. Another objective was to develop and test an unmixing based data fusion algorithm (Zurita-Milla, 2008) for airborne hyperspectral WorldView-2 data fusion and to assess the added value of the fused data set for environmental impact monitoring of mining activities. During the overflight in-situ measurements were performed and samples collected for lab analysis. These measurements were used to correlate e.g. reflectance with Chl-a in the leaves. Based on the airborne study the spatial extent of contaminated soil, water and vegetation parameters can be assessed which are crucial information for policy makers and environmental managers for defining future remediation and monitoring actions in the RM area.
Abbreviation: IMROM
Keywords: IMROM, EUFAR, hyperspectral
---
Details
| | |
| --- | --- |
| Keywords: | IMROM, EUFAR, hyperspectral |
| Previously used record identifiers: | No related previous identifiers. |
Related Documents
No documents related to this record were found.