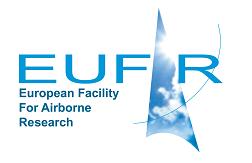 HABlakes - Spectral characterization of harmful algal blooms in Mantua lakes (Italy)
Publication State:
published
---
Abstract
This was a EUFAR project using the APEX hyperspectral instruments to study water quality.
Some particular algal blooms (especially cyanobacteria) can produce toxic substances, which are dangerous for the aquatic fauna and human health.
The investigation therefore, aimed to estimate the amount of harmful cyanobacteria blooms in the existing algae blooms.
This was researched through the use of in situ and remotely hyperspectral measurements as well as the creation of reliable algorithms based on remote sensing techniques for monitoring the cyanobacteria blooms.
The type of cyanobacteria can be identified by the algae's spectral response. Hence, the extent of the algal bloom was detected using hyperspectral sensors.
The investigation also helped to deepen the ecological knowledge of the correlation between the occurrence of algal bloom and their abundance and both physic-chemical and hydrodynamics parameters.
Start date of project: 09-09-2011
End date of project: 21-09-2011
The investigation took place by the Mantua lakes, Italy
Abbreviation: hablakes
Keywords: HABlakes, DLR, EUFAR
---
Details
| | |
| --- | --- |
| Keywords: | HABlakes, DLR, EUFAR |
| Previously used record identifiers: | No related previous identifiers. |