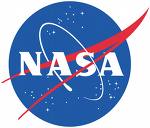 View XML
MYD03 - Geolocation - 1km
Update Frequency:
As Needed
Latest Data Update:
2023-06-18
Publication State:
Published
Publication Date:
2021-04-15
Dataset Size:
2.27M Files | 64TB
---
Abstract
These data are a copy of MODIS data from the NASA Level-1 and Atmosphere Archive & Distribution System (LAADS) Distributed Active Archive Center (DAAC). The copy is potentially only a subset. Below is the description from https://ladsweb.modaps.eosdis.nasa.gov/missions-and-measurements/products/MYD03
The MYD03 product inculdes the geolocation fields that are calculated for each 1 km MODIS Instantaneous Field of Views (IFOV) for all orbits daily. The locations and ancillary information correspond to the intersection of the centers of each IFOV from 10 detectors in an ideal 1 km band on the Earth's surface. A digital terrain model is used to model the Earth's surface. The main inputs are the spacecraft attitude and orbit, the instrument telemetry and the digital elevation model. The geolocation fields include geodetic Latitude, Longitude, surface height above the geoid, solar zenith and azimuth angles, satellite zenith and azimuth angles, and a land/sea mask for each 1 km sample. Additional information is included in the header to enable the calculation of the approximate location of the center of the detectors for any of the 36 MODIS bands. This product is used as input by a large number of subsequent MODIS products, particularly those produced by the Land team.
Shortname: MYD03 , Platform: Aqua , Instrument: MODIS , Processing Level: Level-1A , Spatial Resolution: 1 km , Temporal Resolution: 5 minute , ArchiveSets: 61, 6 , Collection: MODIS Collection 6.1 - Level 1, Atmosphere, Land (ArchiveSet 61) , PGE Number: PGE01 , File Naming Convention: MYD03.AYYYYDDD.HHMM.CCC.YYYYDDDHHMMSS.hdf AYYYYDDD = Acqusition Year and Day of Year HHMM = Hour and Minute of acquisition CCC = Collection number YYYYDDDHHMMSS = Production Date and Time YYYYDDD = Year and Day of Year of acquisition , Citation: MODIS Characterization Support Team (MCST), 2017. MODIS Geolocation Fields Product. NASA MODIS Adaptive Processing System, Goddard Space Flight Center, USA: http://dx.doi.org/10.5067/MODIS/MYD03.061
Abbreviation: MYD03
Keywords: Not defined
---
Details
| | |
| --- | --- |
| Previous Info: | No news update for this record |
| Previously used record identifiers: | No related previous identifiers. |
| Access rules: | |
| Data lineage: | Data were downloaded from https://ladsweb.modaps.eosdis.nasa.gov/archive/allData/ to support UK research groups, especially NCEO. |
| Data Quality: | Look on the data source site (https://ladsweb.modaps.eosdis.nasa.gov) for quality information |
| File Format: | HDF |
Process overview
This dataset was generated by instruments deployed on platforms as listed below.
Instrument/Platform pairings
Mobile platform operations
units: seconds
var_id: EV center time
units: seconds
var_id: EV start time
units: meters
var_id: Focal_length
var_id: Height
units: meters
units: km
var_id: Height Offset
units: degrees
var_id: Latitude
units: degrees
var_id: Longitude
units: meters
var_id: Range
units: radians
var_id: SD Sun azimuth
units: radians
var_id: SD Sun zenith
units: seconds
var_id: SD start time
units: seconds
var_id: SV start time
var_id: Scan Offset
units: km IFOV
units: degrees
var_id: SensorAzimuth
units: degrees
var_id: SensorZenith
units: degrees
var_id: SolarAzimuth
units: degrees
var_id: SolarZenith
var_id: T_offset
units: frame sample time
units: km IFOV
var_id: Track Offset
units: radians
var_id: attitude_angles
units: frame sample time
var_id: band_position
units: meters
var_id: detector_offsets
units: meters
var_id: detector_space
var_id: ephemeris_quality
var_id: impulse_enc
units: encoder pulses
units: seconds
var_id: impulse_time
units: meters
var_id: orb_pos
units: meters per second
var_id: orb_vel
units: degrees
var_id: thermal_correction
Co-ordinate Variables