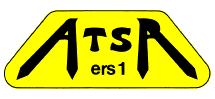 View XML
Sea Surface Temperatures from the Along Track Scanning Radiometer (ATSR-1) - 1991-1995
Publication State:
published
---
Abstract
The data on this 2 CD set was derived from the the first Along-Track Scanning Radiometer (ATSR-1) which was a four-channel, dual-view, infra-red radiometer capable of measuring Sea Surface Temperature to very high accuracy (better the 0.3K). The instrument was launched on the ESA remote sensing satellite (ERS-1) in July 1991.
The dataset consists of two types of data product: (a) Spatially averaged sea surface temperatures (ASSTs) and (b) Time averaged global maps. The ASSTs are provided daily in half-degree cells together with with temporal and positional confidence information. The time-averaged global maps are provided at half degree resolution averaged over 5 day and 1 month periods. The data on the CDs cover the four year period from August 1991 to July 1995 inclusive.
The Principal Investigator for ATSR-1 is Chris Mutlow at the STFC Rutherford Appleton Laboratory (RAL).
Abbreviation: ATSR
Keywords: Sea, Temperatures, ATSR
---
Details
| | |
| --- | --- |
| Previous Info: | No news update for this record |
| Previously used record identifiers: | http://badc.nerc.ac.uk/view/badc.nerc.ac.uk__ATOM__dataent_ATSR |