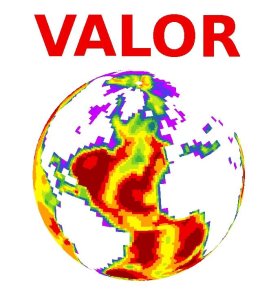 View XML
RAPID-WATCH VALOR: NEMO, FOAM AND ECMWF Model output
Publication State:
published
---
Abstract
RAPID-WATCH VALOR project investigated how the inclusion of RAPID-WATCH observations into the 'initial conditions', used to start climate model simulations, can refine predictions of the future climate and, particularly, the future state of the AMOC.
This dataset collection contains NEMO, FOAM AND ECMWF Model output.
The project developed ways to assimilate the RAPID-WATCH and other ocean observations into ocean models which were then used to produce ocean 'syntheses' - complete data sets of our best guess of past ocean state. Similar syntheses were also produced which exclude the RAPID-WATCH observations. Both of these sytheses were then used to start prediction experiments in climate models. By comparing the climate model simulations starting with and without the RAPID-WATCH observations, the impact of the the RAPID-WATCH array observations on climate predictions, and the climate model AMOC were found.
Abbreviation: valor
Keywords: RAPID, Climate change, Atlantic Meridional Overturning Circulation (MOC)
---
Details
| | |
| --- | --- |
| Previous Info: | No news update for this record |
| Previously used record identifiers: | http://badc.nerc.ac.uk/view/badc.nerc.ac.uk__ATOM__DE_941b4414-043b-11df-85de-00e081470264 |