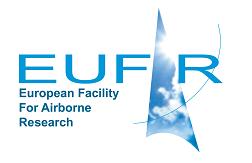 T MAPP FP7- Multi spectral aerial photo interpretation for the archaeology of the Tiber Valley in Tuscany (Italy): remote sensing applied to the environmental reconstruction of the ancient landscape
Publication State:
published
---
Abstract
This EUFAR project aimed geoarchaeological researches to apply the reconstruction of the palaeo-drainage and the ancient landscape of the Tiber Valley by utilizing multispectral remotely sensed imageries.
The project is inserted in a wider work in collaboration with public institutions (Soprintendenza archeologica della Toscana, Comunite Montana della Val Tiberina). The goal is to apply geo-technologies in order to increment the knowledge about landscape and its transformations in historical and archaeological contest, specifically the integral reconstruction of the environment and the palaeo-environment of the Tiber valley area in Tuscany. There are many technologies that can help to re-build the settlements and the productive strategies of an archaeological area: among them, the remote sensing, the photogrammetric technique, the geographic information systems (GIS) and the GPS represent widespread surveying tools that gave great realizations.
Multi-spectral airborne data will be used to assess the potential area for locating exposed and known buried archaeological remains, and to delineate subsurface ruins. In addition to mapping, buried archaeology may cause anomalies in the characteristics of the overlying soil and vegetation, which can be detected by remote sensing in the visible and in the near infrared. The presence of buried remains is likely to alter the physical and chemical characteristics of the soil compared with those of the surroundings due to changes in thickness and subsurface water flow.

Abbreviation: t-mapp-fp7
Keywords: EUFAR
---
Details
| | |
| --- | --- |
| Keywords: | EUFAR |
| Previously used record identifiers: | No related previous identifiers. |