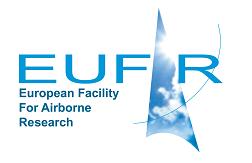 AIRES-CZM - Using AIRborne REmote Sensing for improved Coastal Zone Management
Publication State:
published
---
Abstract
The objective of the EUFAR project AIRES-CZM was to develop a reliable tool to estimate coastal water quality indicators by using remote sensing techniques (both airborne and satellite).
A set of semi-empirical algorithms (based on hyper-spectral airborne and in-situ data for estimating the concentrations of the water constituents) were also developed in addition to the migration of the developed algorithms into the satellite workflow.
The secondary objective was the implementation of an automatic warning system based on satellite imagery processing and the final objective was the inclusion of the information obtained by means of remote sensing in the dataset used for the calibration of regional hydrodynamic models.

The area of the Cantabrian coastal fringe faced the problem of lacking its own specific algorithms to retrieve those water quality parameters derived from remotely-sensed data. Therefore, the main issue addressed in the campain was the development of those regional algorithms. This development required the combination of both airborne and satellite data with information collected in field campaigns.
Start date of project: 19-07-2010
End date of project: 20-07-2010
The investigation took place in the Cantabrian coastal fringe

Abbreviation: aires-czm, eufar10_02
Keywords: AIRES-CZM, ARSF, EUFAR, EUFAR10_02
---
Details
| | |
| --- | --- |
| Keywords: | AIRES-CZM, ARSF, EUFAR, EUFAR10_02 |
| Previously used record identifiers: | No related previous identifiers. |