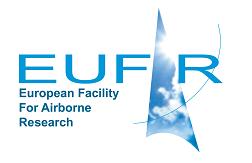 View XML
SAFIRE-PIPER-AZTEC AZ07 EUFAR BLLATE1 Flight, 2011-06-15 iop1: in situ atmospheric measurements
Update Frequency:
Not Planned
Latest Data Update:
2011-12-05
Publication State:
Citable
Publication Date:
2017-02-08
DOI Publication Date:
2018-01-17
Dataset Size:
2 Files | 232KB
---
Abstract
In situ atmospheric measurements using the SAFIRE Piper-Aztec Core Instrument suite onboard the PIPER AZTEC - SAFIRE aircraft for the BLLATE1 - Boundary Layer Late Afternoon Transition Experiment 1 project (flight reference: az07).
Data were collected over the Lannemezan, France area.
Citable as:
SAFIRE Service des Avions Francais Instrumentés pour la Recherche en Environnement; European Facility for Airborne Research; Pino, D. (2018): SAFIRE-PIPER-AZTEC AZ07 EUFAR BLLATE1 Flight, 2011-06-15 iop1: in situ atmospheric measurements. Centre for Environmental Data Analysis,
17 January 2018
. doi:10.5285/7de7a7dfe4bb4cdb98608695201a15a6.
https://dx.doi.org/10.5285/7de7a7dfe4bb4cdb98608695201a15a6
Abbreviation: Not defined
Keywords: BLLATE1, EUFAR, aircraft, atmospheric
---
Details
Previous Info:

No news update for this record

Previously used record identifiers:

No related previous identifiers.

Access rules:

Public data: access to these data is available to both registered and non-registered users.

Use of these data is covered by the following licence:

http://creativecommons.org/licenses/by/4.0/

. When using these data you must cite them correctly using the citation given on the CEDA Data Catalogue record.

Data lineage:

Data were collected by instrument scientists during the flight before preparation and delivery for archiving at the Centre for Environmental Data Analysis (CEDA).

Data Quality:

The data are quality controlled by the Climatic Research Unit (CRU) at the University of East Anglia. Details are given in the paper Harries et al. 2014 and the release notes, links to both can be found in the documentation.

File Format:

Data are netCDF and ENVI Binary formatted. Ancillary files may be plain ASCII or PDF formatted. Image files may be PNG or JPG formatted.
Process overview
This dataset was generated by instruments deployed on platforms as listed below.
Instrument/Platform pairings
Mobile platform operations
standard_name: height
units: meter
long_name: Height from aircraft radioaltimeter (0-2500ft) averaged at 1 Hz
var_id: alt_ralt_m_1
standard_name: altitude
units: meter
long_name: Post-processed AIRINS altitude without outliers synchronised on rft_TIME_1
var_id: alt_airinspp_1
standard_name: northward_wind
units: m/s
long_name: South-North wind component averaged at 1 Hz
var_id: ven_n_p2011_airinspp_1
standard_name: eastward_wind
units: m/s
long_name: West-East wind component averaged at 1 Hz
var_id: ven_e_p2011_airinspp_1
units: degree
standard_name: wind_from_direction
long_name: Wind direction
var_id: ven_DD_p2011_airinspp_1
standard_name: wind_speed
units: m/s
long_name: Wind speed
var_id: ven_FF_p2011_airinspp_1
standard_name: humidity_mixing_ratio
units: gram/kg
var_id: hum_RapM_ucap1_rt_auto_1
long_name: landing time
var_id: time_of_landing
long_name: take-off time
var_id: time_of_take_off
Co-ordinate Variables
long_name: time
standard_name: time
var_id: time