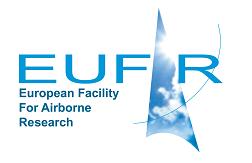 View XML
SAFIRE-ATR42 AS43 EUFAR GEOMAD Flight, 2010-08-31: in situ atmospheric measurements
Update Frequency:
Not Planned
Latest Data Update:
2011-03-22
Publication State:
Citable
Publication Date:
2017-01-25
DOI Publication Date:
2018-01-17
Dataset Size:
2 Files | 968KB
---
Abstract
In situ atmospheric measurements using the SAFIRE ATR42 Core Instrument suite onboard the ATR42 - SAFIRE aircraft for the GEOMAD - Measuring the geoid over Madeira project (flight reference: as43).
Data were collected over the Madeira, Portugal area.

Citable as:
SAFIRE Service des Avions Francais Instrumentés pour la Recherche en Environnement; European Facility for Airborne Research; Bos, M. (2018): SAFIRE-ATR42 AS43 EUFAR GEOMAD Flight, 2010-08-31: in situ atmospheric measurements. Centre for Environmental Data Analysis,
17 January 2018
. doi:10.5285/7ea2135839844ad3897c262f9c599c48.
https://dx.doi.org/10.5285/7ea2135839844ad3897c262f9c599c48
Abbreviation: Not defined
Keywords: GEOMAD, EUFAR, aircraft, atmospheric
---
Details
Previous Info:

No news update for this record

Previously used record identifiers:

No related previous identifiers.

Access rules:

Access to these data is available to any registered CEDA user. Please Login or Register for an account to gain access.

Use of these data is covered by the following licence:

http://creativecommons.org/licenses/by/4.0/

. When using these data you must cite them correctly using the citation given on the CEDA Data Catalogue record.

Data lineage:

Data were collected by instrument scientists during the flight before preparation and delivery for archiving at the Centre for Environmental Data Analysis (CEDA).

Data Quality:

The data are quality controlled by the Climatic Research Unit (CRU) at the University of East Anglia. Details are given in the paper Harries et al. 2014 and the release notes, links to both can be found in the documentation.

File Format:

Data are netCDF and ENVI Binary formatted. Ancillary files may be plain ASCII or PDF formatted. Image files may be PNG or JPG formatted.
Process overview
This dataset was generated by instruments deployed on platforms as listed below.
Instrument/Platform pairings
Mobile platform operations
var_id: acc_gvins_1
units: meter second-2
long_name: Vertical acceleration from INSaveraged at 1 Hz
long_name: Wind direction
var_id: ven_DD_pinsdat_1
units: degree
standard_name: wind_from_direction
var_id: ven_FF_pinsdat_1
standard_name: wind_speed
long_name: Wind speed
units: m/s
var_id: tpr_pot_rt_1
units: Celsius
standard_name: air_potential_temperature
units: hPa
standard_name: air_pressure
var_id: pre_s_av1_1
units: Celsius
standard_name: air_temperature
var_id: tpr_srt_1
units: meter
var_id: alt_baro_m_1
standard_name: altitude
long_name: brightness temp. from first chanel (12 µm)
units: kelvin
var_id: ray_tb_ce332_c1_1
standard_name: brightness_temperature
long_name: brightness temp. from second chanel (10.6 µm)
units: kelvin
standard_name: brightness_temperature
var_id: ray_tb_ce332_c2_1
units: kelvin
var_id: ray_tb_ce332_c3_1
long_name: brightness temp. from third chanel (8.7 µm)
standard_name: brightness_temperature
var_id: ray_irhep_fm_3s_1
units: W/m2
standard_name: downwelling_longwave_radiance_in_air
standard_name: downwelling_shortwave_radiance_in_air
units: Watt/m2
var_id: ray_vishep_1
var_id: ven_e_pinsdat_1
standard_name: eastward_wind
units: m/s
units: meter
standard_name: height
var_id: alt_ra15_m_1
standard_name: mass_concentration_of_liquid_water_in_air
units: gram/m3
var_id: lwc_ger_1
var_id: alt_relief_gpsra15_1
units: meter
long_name: minus
standard_name: surface_altitude
standard_name: northward_wind
var_id: ven_n_pinsdat_1
units: m/s
standard_name: platform_orientation
var_id: att_cap_ins_deg_1
units: degree
standard_name: platform_pitch_angle
var_id: att_tang_ins_deg_1
units: degree
units: degree
var_id: att_roul_ins_deg_1
standard_name: platform_roll_angle
var_id: topnb_cal_1
units: 1
var_id: ven_v_pinsdat_1
standard_name: upward_air_velocity
units: m/s
var_id: ray_irbep_fm_3s_1
units: W/m2
standard_name: upwelling_longwave_radiance_in_air
units: Watt/m2
standard_name: upwelling_shortwave_radiance_in_air
var_id: ray_visbep_1
Co-ordinate Variables
var_id: pos_lat_gps_1
units: degree
standard_name: latitude
var_id: pos_lon_gps_1
units: degree
standard_name: longitude
var_id: time
standard_name: time
long_name: time