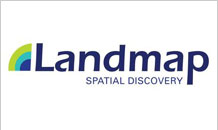 Landmap Project
Publication State:
published
---
Abstract
The Joint Information Systems Committee (JISC) funded Landmap service which ran from 2001 to July 2014 collected, modified and hosted a large amount of earth observation data for the majority of the UK, including imagery from ERS satellites, ENVISAT and ALOS, high-resolution Digital Elevation Models (DEMs) and Digital Terrain Models (DTMs) and aerial photography dating back to 1930. After removal of JISC funding in 2013, the Landmap service is no longer operational, with the data now held in the CEDA Archive.
Aside from the thermal imagery data which stands alone, the data reside in four collections: optical, elevation, radar and feature. The datasets contained in each are as follows:
Optical: Advanced Visible and Near InfraRed Radiometer type 2 (AVNIR-2), Colour InfraRed (CIR), Disaster Monitoring Constellation (DMC), Landsat 4/5, Landsat 7, Near InfraRed (NIR), SPOT (Earth-Observing Satellites) and Topsat data, along with Mediterranean Landsat imagery and Modern and Historical Aerial Photography.
Elevation: A 5m resolution DTM for England and Wales (Bluesky) and Scotland (GetMapping), a 2m resolution Digital Surface Model (DSM, equivalent to a DEM) for Wales and Scotland and 1m resolution LiDAR-derived DTMs and DSMs for cities of England and Scotland.
Radar: ERS satellites 1&2 radar data, ENVISAT Advanced Synthetic Aperture Radar (ASAR) imagery and ALOS Phased Array type L-band Synthetic Aperture Radar (PALSAR) imagery, of the UK.
Features: Building heights and building classes for the main urban conurbations of the UK and Kinematic GPS (KGPS) data for over 6,400km of UK roads.
Abbreviation: Not defined
Keywords: Not defined
---
Details
| | |
| --- | --- |
| Keywords: | Not defined |
| Previously used record identifiers: | http://badc.nerc.ac.uk/view/neodc.nerc.ac.uk__ATOM__ACTIVITY_c2fb6686-17fc-11e4-90e9-00163e251233 |
More Information (under review)
Documentation and Links to further information and references
Software
The following software may be useful:
Erdas ER viewer, available free of charge, can be used to open raster image formats such as TIFF, GeoTiff, IMG, ECW, ERS, ALG, DAT and many more, and is capable of handling large file sizes.
Basic ERS & Envisat (A) ATSR and Meris Toolbox (BEAM): BEAM is an open-source toolbox and development platform for viewing, analysing and processing of remote sensing raster data. Originally developed to facilitate the utilisation of image data from Envisat's optical instruments, BEAM now supports a growing number of other raster data formats such as GeoTIFF and NetCDF as well as data formats of other Earth Observation (EO) sensors such as Moderate Resolution Imaging Spectroradiometer (MODIS), Advanced Very High Resolution Radiometer (AVHRR), AVNIR, Polarised Radiation Imaging and Spectroscopy Mission (PRISM) and Compact High Resolution Imaging Spectrometer (CHRIS). Various data and algorithms are supported by dedicated extension plug-ins.
NEST (Next ESA SAR Toolbox) is an ESA open source toolbox under the GNU GPL license for reading, processing, analysing and visualising ESA (ERS-1/2, ENVISAT, SENTINEL-1) and other spaceborne SAR data (TerraSAR-X, RADARSAT 1-2, COSMO-SkyMed, JERS-1, ALOS PALSAR) processed to Level-1 or higher.
Quantum GIS (QGIS) is a user friendly Open Source Geographic Information System (GIS) licensed under the GNU General Public License. QGIS is an official project of the Open Source Geospatial Foundation (OSGeo). It runs on Linux, Unix, Mac OSX, Windows and Android and supports numerous vector, raster, and database formats and functionalities.
User-friendly Desktop Internet GIS (uDig) is an open source (EPL and BSD) desktop application framework, built with Eclipse Rich Client (RCP) technology; that provides a Java solution for desktop GIS data access, editing, and viewing.
Links to further information
Please see the individual product pages for associated documentation and further information.