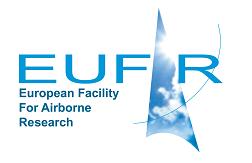 View XML
SAFIRE-FA20 FS18 EUFAR RAIN4DUST Flight, 2011-06-16: in situ atmospheric measurements
Update Frequency:
Not Planned
Latest Data Update:
2017-02-10
Publication State:
Citable
Publication Date:
2015-11-20
DOI Publication Date:
2018-01-17
Dataset Size:
2 Files | 1MB
---
Abstract
In situ atmospheric measurements using the SAFIRE Falcon20 Core Instrument suite onboard the FA20 - SAFIRE aircraft for the RAIN4DUST - Contribution of flash floods to the variability of dust emission in the Sahara project (flight reference: fs18).
Data were collected over the Central Saharan mountains, Chad area.

Citable as:
SAFIRE Service des Avions Francais Instrumentés pour la Recherche en Environnement; European Facility for Airborne Research; Schepanski, K. (2018): SAFIRE-FA20 FS18 EUFAR RAIN4DUST Flight, 2011-06-16: in situ atmospheric measurements. Centre for Environmental Data Analysis,
17 January 2018
. doi:10.5285/85119583d35e40548a8dd456f5f3e68b.
https://dx.doi.org/10.5285/85119583d35e40548a8dd456f5f3e68b
Abbreviation: Not defined
Keywords: RAIN4DUST, EUFAR, aircraft, atmospheric
---
Details
Previous Info:

No news update for this record

Previously used record identifiers:

No related previous identifiers.

Access rules:

Access to these data is available to any registered CEDA user. Please Login or Register for an account to gain access.

Use of these data is covered by the following licence:

http://creativecommons.org/licenses/by/4.0/

. When using these data you must cite them correctly using the citation given on the CEDA Data Catalogue record.

Data lineage:

Data were collected by instrument scientists during the flight before preparation and delivery for archiving at the Centre for Environmental Data Analysis (CEDA).

Data Quality:

The data are quality controlled by the Climatic Research Unit (CRU) at the University of East Anglia. Details are given in the paper Harries et al. 2014 and the release notes, links to both can be found in the documentation.

File Format:

Data are netCDF and ENVI Binary formatted. Ancillary files may be plain ASCII or PDF formatted. Image files may be PNG or JPG formatted.
Process overview
This dataset was generated by instruments deployed on platforms as listed below.
Instrument/Platform pairings
Mobile platform operations
standard_name: altitude
units: meter
long_name: Altitude from INS synchronised on rft_TIME_1
var_id: alt_ins_m_1
names: altitude, Altitude from INS synchronised on rft_TIME_1
units: hPa
standard_name: air_pressure
var_id: pre_s_av_1
long_name: Front static pressure averaged at 8 Hz minus Static defect V 2006 averaged at 1 Hz
names: air_pressure, Front static pressure averaged at 8 Hz minus Static defect V 2006 averaged at 1 Hz
standard_name: platform_speed_wrt_ground
units: kt
long_name: Ground speed INS synchronised on rft_TIME_1
var_id: vit_s_ins_1
names: platform_speed_wrt_ground, Ground speed INS synchronised on rft_TIME_1
units: degree
standard_name: platform_pitch_angle
var_id: att_pitch_ins_1
long_name: Pitch angle INS synchronised on rft_TIME_1
names: platform_pitch_angle, Pitch angle INS synchronised on rft_TIME_1
standard_name: relative_humidity
units: %
var_id: hum_rel_aero_1
long_name: Relative humidity from aerodata averaged at 8 Hz averaged at 1 Hz
names: relative_humidity, Relative humidity from aerodata averaged at 8 Hz averaged at 1 Hz
units: degree
standard_name: platform_roll_angle
var_id: att_roll_ins_1
long_name: Roll angle INS synchronised on rft_TIME_1
names: platform_roll_angle, Roll angle INS synchronised on rft_TIME_1
standard_name: air_temperature
units: Celsius
var_id: tpr_srd_1
long_name: Static air temperature fromDeiced Rosemount impact temperature averaged at 8 Hz averaged at 1 Hz
names: air_temperature, Static air temperature fromDeiced Rosemount impact temperature averaged at 8 Hz averaged at 1 Hz
units: m/s
long_name: Vertical speed INS synchronised on rft_TIME_1
var_id: vit_v_ins_sync_ms_1
names: Vertical speed INS synchronised on rft_TIME_1
standard_name: upward_air_velocity
units: m/s
long_name: Vertical wind component
var_id: ven_v_pgps_corrFENNEC_1
names: upward_air_velocity, Vertical wind component
standard_name: humidity_mixing_ratio
units: gram/kg
var_id: hum_RapM_td_h_1
long_name: Water vapor mixing ratio from dew-point hygrometer averaged at 1 Hz
names: humidity_mixing_ratio, Water vapor mixing ratio from dew-point hygrometer averaged at 1 Hz
standard_name: humidity_mixing_ratio
units: gram/kg
var_id: hum_RapM_aero_1
long_name: Water vapour mixing ratio from Static rel. hum. from Relative humidity from aerodata averaged at 8 Hz averaged at 1 Hz
names: humidity_mixing_ratio, Water vapour mixing ratio from Static rel. hum. from Relative humidity from aerodata averaged at 8 Hz averaged at 1 Hz
units: degree
standard_name: wind_from_direction
long_name: Wind direction
var_id: ven_DD_pgps_corrFENNEC_1
names: Wind direction, wind_from_direction
standard_name: wind_speed
units: m/s
long_name: Wind speed
var_id: ven_FF_pgps_corrFENNEC_1
names: Wind speed, wind_speed
standard_name: northward_wind
units: m/s
long_name: Zonal wind component
var_id: ven_n_pgps_corrFENNEC_1
names: northward_wind, Zonal wind component
standard_name: altitude
units: meter
var_id: alt_alti_gps_1
names: altitude
standard_name: dew_point_temperature
units: Celsius
var_id: hum_td_h_sync_1
long_name: dew-point hygrometer averaged at 1 Hz
names: dew_point_temperature, dew-point hygrometer averaged at 1 Hz
units: degree
standard_name: platform_orientation
var_id: att_capgeo_ins_1
names: platform_orientation
Co-ordinate Variables
units: degree
standard_name: latitude
var_id: pos_lat_gps_1
names: latitude
units: degree
standard_name: longitude
var_id: pos_lon_gps_1
names: longitude
long_name: time
standard_name: time
var_id: time
names: time