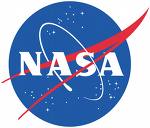 ---
View XML
Tropical Rainfall Measuring Mission (TRMM) Rainfall Estimate L3 3 hour 0.25 degree x 0.25 degree (TRMM_3B42)
Update Frequency:
Monthly
Publication State:
Published
Publication Date:
2018-09-10
---
Abstract
This dataset contains output from the TMPA (TRMM Multi-satellite Precipitation) Algorithm, and provides precipitation estimates in the TRMM regions that have the (nearly-zero) bias of the "TRMM Combined Instrument" precipitation estimate and the dense sampling of high-quality microwave data with fill-in using microwave-calibrated infrared estimates. The granule size is 3 hours.
The Tropical Rainfall Measuring Mission (TRMM) was a joint mission between NASA and the Japan Aerospace Exploration (JAXA) Agency to study rainfall for weather and climate research.
Abbreviation: Not defined
Keywords: TRMM, TMPA, rainfall, tropical
---
Details
| | |
| --- | --- |
| Previous Info: | No news update for this record |
| Previously used record identifiers: | No related previous identifiers. |
| Access rules: | |
| Data lineage: | Data taken as is from National Aeronautics and Space Administration (NASA). https://disc.gsfc.nasa.gov/datasets/TRMM_3B42_V7/summary?keywords=trmm_3b42 |
| Data Quality: | Data is as given by the data provider, no quality control has been performed by the Centre for Environmental Data Analysis (CEDA) |
| File Format: | Data are HDF formatted |
Process overview
This dataset was generated by the
computation
detailed below.
| | |
| --- | --- |
| Title | TRMM Multi-Satellite Precipitation Analysis |
| Abstract | The Tropical Rainfall Measuring Mission (TRMM) Multisatellite Precipitation Analysis (TMPA) provides a calibration-based sequential scheme for combining precipitation estimates from multiple satellites, as well as gauge analyses where feasible, at fine scales (0.25° × 0.25° and 3 hourly). TMPA is available both after and in real time, based on calibration by the TRMM Combined Instrument and TRMM Microwave Imager precipitation products, respectively. |
| Input Description | None |
| Output Description | None |
| Software Reference | None |
No variables found.