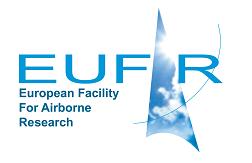 AIMWETLAB - Aerial imaging of the wetlands of Lake Balaton and the Kis-Balaton
Publication State:
published
---
Abstract
The EUFAR project AIMWETLAB investigated the shore vegetation of the Lake Balaton and the Kis-Balaton constructed wetland (Hungary) and the ecological processes that controlled the regeneration of these wetlands. In particular, the resource took measurements through the use of aerial photography and initiated a hyperspectral and LIDAR annual survey of the whole shoreline of the two study sites.
The study was required as the wetlands were threatened by a dominant macrophyte, the common reed (Phragmites australis).
The main objective of the study was to gain information on the causing factors of the decline of reed-dominated wetlands on Lake Balaton and on the distribution of wetland vegetation on Kis-Balaton.
The secondary goal was to understand the water regime controlling the measured spatial and temporal patterns by a comparision of the maps with a high-resolution elevation model of the shore surveyed by LIDAR.
The investigation start date: 16-08-2010
The investigation end date: 26-08-2010
The investigation was located in Lake Balaton, Hungary
Abbreviation: aimwetlab, eufar10_01
Keywords: AIMWETLAB, ARSF, EUFAR, EUFAR10_01
---
Details
| | |
| --- | --- |
| Keywords: | AIMWETLAB, ARSF, EUFAR, EUFAR10_01 |
| Previously used record identifiers: | No related previous identifiers. |