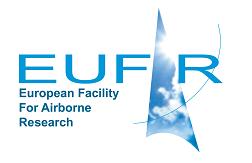 HIDHAZ_N_ICELAND- The hidden hazard of melting ground-ice in Northern Iceland
Publication State:
published
---
Abstract
The melting of glaciers as a result of recent climate change can be easily recognised and associated hazards identified, even if only qualitatively from visual inspection. However, the melting of shallow ground-ice in mountainous areas with discontinuous permafrost is a hidden hazard: the surfaces concerned look like normal moraine or talus slope materials without more detailed inspection. This hidden hazard has recently been revealed in northern Iceland: ~500,000m3 of debris was mobilised by a catastrophic failure of perched ice-rich sediments on Mafellshyrna Mountain, Iceland in September 2012. A further, smaller slide happened in Árnafjall in summer 2014. Fortunately, the runout zones were uninhabited.
This EUFAR project aims to identify other sites in Iceland where such failures could occur, including inhabited areas. To do this, it is necessary to fully understand the Mafellshyrna slide, of which an essential component is airborne hyperspectral, thermal and LiDAR data. Three other sites with a similar configuration have been identified. The project will use airborne data in order to: (1) test the use of airborne thermal remote sensing for rapid identification of such sites elsewhere, (2) characterise Mafellshyrna's setting to allow comparison to other sites and (3) create an empirical model allowing the assessment of the runout and the volume of flow elsewhere to assess the potential hazard.
Abbreviation: hidhaz_n_iceland, EUFAR15_48, eufar15_48
Keywords: EUFAR, hyperspectral, ARSF, EUFAR15_48
---
Details
| | |
| --- | --- |
| Keywords: | EUFAR, hyperspectral, ARSF, EUFAR15_48 |
| Previously used record identifiers: | No related previous identifiers. |