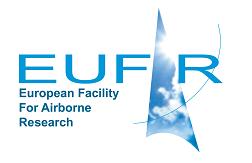 icare-QUAD- Quality of Airborne Data
Publication State:
published
---
Abstract
This project was a training course in the analysis and assessment of uncertainties and errors in measured properties using various research airplanes and instrumentation. This was a EUFAR funded training school for new researchers during the International Conference on Airborne Research for the Environment (ICARE) in Toulouse in October 2010.
The integration of airborne observations involving multiple aircraft needs to consider the true uncertainties of the measurements on board of the different aircraft. In order to assess these errors during in-flight operating conditions, wingtip-to-wingtip comparison flights along constant level runs at various altitudes are a powerful tool. Almost every property of the atmosphere can be observed using different measurement techniques and/or different instrumentation. Assessing combined instrumental uncertainty, as well as temporal and spatial resolution is one of the key issues in data quality evaluation process.
Abbreviation: icare-qad
Keywords: EUFAR
---
Details
| | |
| --- | --- |
| Keywords: | EUFAR |
| Previously used record identifiers: | No related previous identifiers. |