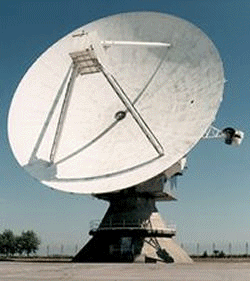 View XML
Cloud and Water Vapour Experiment (CWAVE) radar, lidar, satellite and model data for the Chilbolton Observatory, Hampshire, UK
Publication State:
published
---
Abstract
CWAVE was a measurement campaign at the CCLRC-Chilbolton Observatory; it supported activities associated with two EC FP5 projects, CLOUDMAP2 and CLOUDNET. A wide range of satellite and ground based instruments measured a variety of atmospheric properties ranging from cloud parameters to water vapour. In addition the measurements coincided with the results from a reduced resolution Unified Model (UM) run by the Met Office. Access to such a data set allowed unprecedented comparisons between observed and modelled data. The core observing period was 16th June to 11th July 2003.
The Aims of CWAVE were:
-Validation and inter-comparison of cloud and water vapour measurements from satellite, with remotely sensed ground based measurements of cloud parameters and water vapour.
-Comparison of measured cloud parameters and water vapour, with results from high resolution Unified Model (UM) run by the Met Office.
Citable as:
Council for the Central Laboratory of the Research Councils; Chilbolton Facility for Atmospheric and Radio Research; Wrench, C.L.; Poulsen, C.A. (2003): Cloud and Water Vapour Experiment (CWAVE) radar, lidar, satellite and model data for the Chilbolton Observatory, Hampshire, UK. NCAS British Atmospheric Data Centre,
date of citation
.
http://catalogue.ceda.ac.uk/uuid/a67433b396a6320311836086760e43e5
Abbreviation: cwave
Keywords: CWAVE, radar, lidar, satellite, model
---
Details
| | |
| --- | --- |
| Previous Info: | No news update for this record |
| Previously used record identifiers: | http://badc.nerc.ac.uk/view/badc.nerc.ac.uk__ATOM__dataent_cwave |