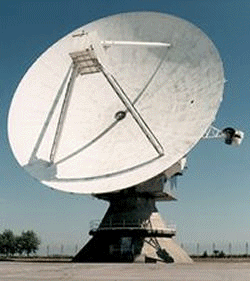 View XML
APPRAISE ADIENT and EM25: Chilbolton Facility for Atmospheric and Radio Research (CFARR) UV Raman Lidar Data
Update Frequency:
Not Planned
Latest Data Update:
2010-05-21
Publication State:
Working
Publication Date:
Dataset Size:
32 Files | 34MB
---
Abstract
The objective of the ADIENT (Appraising the Direct Impacts of aErosol oN climaTe) project was quantifying the direct effect of aerosols on the Earth's radiation budget, via scattering and/or absorption of radiation.
The Emissions around the M25 motorway (EM25) campaign took place over the megacity of London in the United Kingdom in June 2009 with the aim of characterising trace gas and aerosol composition and properties entering and emitted from the urban region
Data have been collected by the Ultra-violet Raman lidar at Chilbolton Observatory, Hampshire. The dataset contains measurements of attenuated backscatter coefficients of aerosols within the atmosphere, and humidity mixing ratios. Plots of the attenuated backscatter coefficient, and of the humidity mixing ratios, at different heights are also available.
Citable as:
Science and Technology Facilities Council; Chilbolton Facility for Atmospheric and Radio Research; Natural Environment Research Council; Wrench, C.L.; Agnew, J. (9999): APPRAISE ADIENT and EM25: Chilbolton Facility for Atmospheric and Radio Research (CFARR) UV Raman Lidar Data. NCAS British Atmospheric Data Centre,
date of citation
.
https://catalogue.ceda.ac.uk/uuid/abc997f656d64ad384dab3ea88a3441f
Abbreviation: Not defined
Keywords: ADIENT, EM25, CFARR, Chilbolton, Raman lidar, UV
---
Details
| | |
| --- | --- |
| Previous Info: | No news update for this record |
| Previously used record identifiers: | No related previous identifiers. |
| Access rules: | |
| Data lineage: | Data are prepared by Chilbolton Facility for Atmospheric and Radio Research (CFARR) staff prior to submission to BADC for archiving. |
| Data Quality: | Data are checked by CFARR staff prior to submission to BADC |
| File Format: | Data are netCDF formatted |
Related Documents
No documents related to this record were found.
Process overview
This dataset was generated by instruments deployed on platforms as listed below.
Instrument/Platform pairings
units: nm
long_name: 1st received wavelength of lidar (water vapour Raman scattering)
var_id: receive_wavelength_1
units: nm
var_id: receive_wavelength_2
long_name: 2nd received wavelength of lidar (nitrogen and oxygen rotational Raman scattering)
units: m
long_name: Diameter of receiver mirror of lidar
var_id: lidar_mirror_diameter
units: m
long_name: Diameter of transmitted laser beam at lidar system
var_id: lidar_beam_diameter
units: degree
long_name: Divergence of transmitted laser beam
var_id: lidar_beam_divergence
units: degree
long_name: Elevation of lidar beam with respect to horizontal surface
var_id: lidar_beam_elevation
units: degree
long_name: Field of view of lidar receiver
var_id: lidar_field_of_view
units: m
long_name: Height of lidar above mean sea level (Ordnance Survey Great Britain)
var_id: lidar_height_amsl
units: m
long_name: Height of measurement with respect to lidar system
standard_name: height
var_id: height
units: Hz
long_name: Laser pulse repetition rate
var_id: lidar_pulse_frequency
units: m-1sr-1
long_name: Lidar backscattering coefficient attenuated by molecular and aerosol scattering
var_id: atten_lidar_backscatter_coeff
standard_name: humidity_mixing_ratio
long_name: Mass mixing ratio of water vapour
var_id: humidity_mixing_ratio
units:
units: J
long_name: Nominal laser pulse energy
var_id: lidar_pulse_energy
long_name: Range Of The First Cloud Base From The Lidar
names: Range Of The First Cloud Base From The Lidar
units: nm
var_id: receive_wavelength_1
long_name: Received wavelength of lidar (elastic backscatter)
units: seconds
long_name: Total acquisition time for single profile
var_id: acquisition_time
units: nm
long_name: Transmitted wavelength of lidar
var_id: transmit_wavelength
Co-ordinate Variables
units: degree_north
standard_name: latitude
var_id: latitude
long_name: Latitude coordinate of the lidar
units: degree_east
standard_name: longitude
var_id: longitude
long_name: Longitude coordinate of the lidar
standard_name: time
var_id: time
long_name: Time at end of acquisition period
standard_name: time
var_id: time
long_name: Time at start of acquisition period