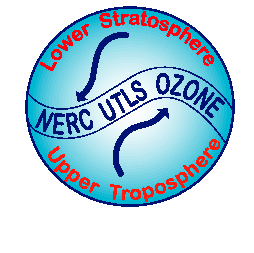 View XML
MRF A750 ACTO flight: Airborne atmospheric and chemistry measurements taken on board the Met Office C-130 Hercules aircraft
Update Frequency:
Not Planned
Latest Data Update:
2016-06-13
Publication State:
Published
Publication Date:
2006-12-10
Dataset Size:
13 Files | 32MB
---
Abstract
The Meteorological Research Flight (MRF) was a Met Office facility, which flew a well-instrumented C-130 Hercules aircraft for atmospheric research purposes.
This dataset contains airborne atmospheric and chemistry measurements taken on board the Met Office C-130 Hercules aircraft flight A750 for the Atmospheric Chemistry and Transport of Ozone in the upper troposphere-lower stratosphere (UTLS) (ACTO) campaign. The flight was a transit from Boscombe to Prestwick.
The main purpose was to reposition the aircraft at Prestwick for the ACTO detachment. The instruments were operated as an additional test. The data was also monitored for evidence of filaments of upper tropospheric / lower stratospheric air that had been forecast on the 3/5/2000. However, the forecast from 4/5/2000 had suggested that the air would have moved too far North. Thus as expected, there was no evidence of very dry, ozone-rich air, during the flight.
There were several instrument errors prior to flight and these were not resolved during the flight. The peroxide instrument was not operated. The carbon monoxide was switched on but did not perform sufficiently to give any useful data. The PERCA operator was not happy with the performance of the instrument (low chain length). The PAN GC was operated on one channel only. The ozone instrument worked OK but it was not displayed correctly on HORACE. The instrument operator therefore made investigations towards the end of the flight in order to understand the problem. The remaining chemistry instrumentation (UEA NOxy, MRF NOx box and the UEA formaldehyde, Leeds hydrocarbon GC) all worked well.
Meteorology
The meteorological situation was dominated by a high pressure system that was centred to the North West of Scotland. A weak warm front was shown on the midnight analysis over the south of England: no rain was forecast on the PGM. Areas of stratocumulus and altocumulus cloud marked the front. No other notable cloud features were found during the flight.
Abbreviation: Not defined
Keywords: UTLS, ACTO, Chemistry, temperature, pressure, wind
---
Details
| | |
| --- | --- |
| Previous Info: | No news update for this record |
| Previously used record identifiers: | No related previous identifiers. |
| Access rules: | |
| Data lineage: | Data collected by instruments on-board the MRF C-130 during flight A750. Data acquired by BADC for archiving during the ACTO project. |
| Data Quality: | unknown. |
| File Format: | Data are ASCII formatted |
Related Documents
No documents related to this record were found.
Process overview
This dataset was generated by instruments deployed on platforms as listed below.
Instrument/Platform pairings
Mobile platform operations
No variables found.