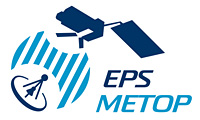 View XML
Radiometric imager data from the Advanced Very High Resolution Radiometer-3 (AVHRR-3) instrument on-board the Eumetsat Polar System (EPS) Metop-B satellite
Publication State:
published
---
Abstract
Data from the Advanced Very High Resolution Radiometer-3 (AVHRR-3) on board the Eumetsat Polar System (EPS) MetOp-B satellite.
AVHRR-3 scans the Earth's surface in six spectral bands in the range of 0.58-12.5 microns, to provide day and night imaging of land, water and clouds and measurements of sea surface temperature, ice snow and vegetation cover. The instruments were provided by the National Oceanic and Atmospheric Administration (NOAA) and is flown on the EPS-METOP series of satellites.
The NEODC currently archives the L1B data, which were acquired directly from EUMETSAT.
Abbreviation: Not defined
Keywords: Not defined
---
Details
| | |
| --- | --- |
| Previous Info: | No news update for this record |
| Previously used record identifiers: | http://badc.nerc.ac.uk/view/neodc.nerc.ac.uk__ATOM__DE_5c5c734e-248f-11e4-bb0c-00163e251233 |
More Information (under review)