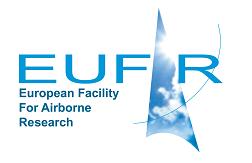 View XML
DLR-FA20 EUFAR ICARE-QAD Flight, 2010-10-29: in situ atmospheric measurements
Update Frequency:
Not Planned
Latest Data Update:
2018-01-18
Publication State:
Citable
Publication Date:
2017-01-31
Dataset Size:
3 Files | 3MB
---
Abstract
In situ atmospheric measurements using the Core instruments on the DLR Falcon20 aircraft onboard the DLR Falcon 20 E-5 aircraft for the icare-QUAD- Quality of Airborne Data (ICARE-QAD) project (flight reference: dlr-fa20_4727_20101029_icare).
Data were collected over the Toulouse, France area.

Citable as:
DLR German Institute for Atmospheric Physics; European Facility for Airborne Research; Krejci, R. (2017): DLR-FA20 EUFAR ICARE-QAD Flight, 2010-10-29: in situ atmospheric measurements. Centre for Environmental Data Analysis,
date of citation
. doi:10.5285/d9e42c6aeaf64d4caf42926b61d89b90.
https://dx.doi.org/10.5285/d9e42c6aeaf64d4caf42926b61d89b90
Abbreviation: Not defined
Keywords: ICARE-QAD, EUFAR, aircraft, atmospheric
---
Details
Previous Info:

No news update for this record

Previously used record identifiers:

No related previous identifiers.

Access rules:

Access to these data is available to any registered CEDA user. Please Login or Register for an account to gain access.

Use of these data is covered by the following licence:

http://creativecommons.org/licenses/by/4.0/

. When using these data you must cite them correctly using the citation given on the CEDA Data Catalogue record.

Data lineage:

Data were collected by instrument scientists during the flight before preparation and delivery for archiving at the Centre for Environmental Data Analysis (CEDA).

Data Quality:

The data are quality controlled by the Climatic Research Unit (CRU) at the University of East Anglia. Details are given in the paper Harries et al. 2014 and the release notes, links to both can be found in the documentation.

File Format:

Data are netCDF and ENVI Binary formatted. Ancillary files may be plain ASCII or PDF formatted. Image files may be PNG or JPG formatted.
Process overview
This dataset was generated by instruments deployed on platforms as listed below.
Instrument/Platform pairings
Mobile platform operations
units: g/m^3
long_name: Absolute Humidity
var_id: ABSHUM
standard_name:
units: degree (+-180)
long_name: Angle of Attack
var_id: ALPHA
standard_name:
units: degree (+-180)
long_name: Angle of Sideslip
var_id: BETA
standard_name:
units: m/s
var_id: TAS
long_name: Calculated True Airspeed
standard_name:
units: V
long_name: Deicing status (0V=off)
var_id: DE_ICE_NP
standard_name:
units: K
long_name: Dewpoint Temperature
var_id: TD
standard_name:
units: hPa
var_id: QC
long_name: Dynamic Pressure
standard_name:
units: m/s
long_name: East-West Velocity (Data from IRS (high freq.) + GPS (low freq.))
var_id: EWV
standard_name:
units: V
long_name: Event
var_id: TOP_NP
standard_name:
units: degree (+-90)
long_name: FMC Latitude
var_id: FMC_LAT_NP
standard_name:
units: degree (+-180)
long_name: FMC Longitude
var_id: FMC_LON_NP
standard_name:
units: m/s
long_name: GPS EWV
var_id: GPS_EWV_NP
standard_name:
units: m/s
long_name: GPS NSV
var_id: GPS_NSV_NP
standard_name:
units: msec
long_name: GPS time
var_id: GPS_TIME_NP
standard_name:
units: m
var_id: H
long_name: Height above Sea Level calculated from met. data (fast)
standard_name:
units: m
long_name: Height above sea level (from GPS)
var_id: GPS_ALT_NP
standard_name:
units: m
long_name: Height from Radio Altimeter
var_id: RDO_ALC_NP
standard_name:
units: degree (0-360)
long_name: Horizontal Wind Direction
var_id: WA
standard_name:
units: m/s
long_name: Horizontal Windspeed
var_id: WS
standard_name:
long_name: Humidity Data Source (1:Vaisala/2:ly_a(lin)/3:ly_a(log)/4:GE-dewpoint)
var_id: SOURCE
standard_name:
units:
units: m/s^2
long_name: IRS Acceleration (Aircraft x-Axis)
var_id: IRS_AXB_NP
standard_name:
units: m/s^2
long_name: IRS Acceleration (Aircraft y-Axis)
var_id: IRS_AYB_NP
standard_name:
units: m/s^2
long_name: IRS Acceleration (Aircraft z-Axis)
var_id: IRS_AZB_NP
standard_name:
units: m/s^2
long_name: IRS Acceleration (Earth fixed z-Axis)
var_id: IRS_AZG_NP
standard_name:
units: degree (0-360)
long_name: IRS Actual Track Angle
var_id: IRS_ATA_NP
standard_name:
units: m/s
long_name: IRS Groundspeed
var_id: IRS_GS_NP
standard_name:
units: degree (+-180)
long_name: IRS Pitch Angle
var_id: IRS_THE_NP
standard_name:
units: degree/sec
long_name: IRS Pitch Rate
var_id: IRS_Q_NP
standard_name:
units: degree (+-180)
long_name: IRS Roll Angle
var_id: IRS_PHI_NP
standard_name:
units: degree/sec
long_name: IRS Roll Rate
var_id: IRS_P_NP
standard_name:
units: degree (0-360)
long_name: IRS True Heading
var_id: IRS_HDG_NP
standard_name:
units: degree/sec
long_name: IRS Yaw Rate
var_id: IRS_R_NP
standard_name:
units: Ma
long_name: Machnumber
var_id: MC
standard_name:
units: g/kg
long_name: Mixing Ratio
var_id: MIXRATIO
standard_name:
units: m/s
long_name: North-South Velocity (Data from IRS (high freq.) + GPS (low freq.))
var_id: NSV
standard_name:
units: K
long_name: Potential Temperature
var_id: THETA
standard_name:
units: m
long_name: Pressure Altitude
var_id: HP
standard_name:
units: %
long_name: Relative Humidity with Respect to Water
var_id: RELHUM
standard_name:
units: K
long_name: Static Air Temperature (from BDY-TTQ)
var_id: TS
standard_name:
units: hPa
long_name: Static Pressure (from NB_PSIA)
var_id: PS
standard_name:
var_id: TIME
units: sec after midnight (UTC)
long_name: System Time from DAQ
standard_name:
units: K
long_name: Total Air Temperature (deicing corrected, from BDY-TTQ)
var_id: TAT
standard_name:
units: m/s
long_name: Vertical Velocity (from IRS)
var_id: VV
standard_name:
units: K
long_name: Virtual Potential Temperature
var_id: THETA_V
standard_name:
units: K
long_name: Virtual Temperature
var_id: TV
standard_name:
units: m/s
var_id: U
long_name: Wind Vector East Component
standard_name:
units: m/s
var_id: V
long_name: Wind Vector North Component
standard_name:
units: m/s
var_id: W
long_name: Wind Vector Vertical Component
standard_name:
Co-ordinate Variables
standard_name: time
long_name: DAQ System Time
var_id: TIME_NP
standard_name: latitude
units: degree (+-90)
long_name: GPS LAT
var_id: GPS_LAT_NP
standard_name: longitude
units: degree (+-180)
long_name: GPS LON
var_id: GPS_LON_NP