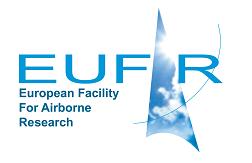 View XML
APEX EUFAR HYPPOS Flight, 2014-09-27: hyperspectral remote sensing measurements
Update Frequency:
Not Planned
Latest Data Update:
2018-01-25
Publication State:
Citable
Publication Date:
2017-01-30
DOI Publication Date:
2018-01-17
Dataset Size:
26 Files | 4GB
---
Abstract
Hyperspectral remote sensing measurements using the Airborne Prism Experiment (APEX) instrument onboard the DO228-212 /D-CFFU - DLR aircraft for the HYPPOS- HYdrodynamic control of Primary Producers in Optically Shallow fluvial lakes project (flight reference: apex_dlr-dornier_20140927_hyppos).
Data were collected over the Mantua, Northern Italy area.
The APEX (Airborne Prism EXperiment) instrument is an imaging spectrometer developed by a Swiss-Belgian consortium on behalf of ESA. It is operated jointly by VITO (Belgium) and RSL (Switzerland). Please see the link to the APEX website from this record for further details.
Citable as:
APEX Consortium; DLR German Institute for Atmospheric Physics; European Facility for Airborne Research; Giardino, C. (2018): APEX EUFAR HYPPOS Flight, 2014-09-27: hyperspectral remote sensing measurements. Centre for Environmental Data Analysis,
17 January 2018
. doi:10.5285/dcf8fa7420084d8fb6d6d47d53c44b0e.
https://dx.doi.org/10.5285/dcf8fa7420084d8fb6d6d47d53c44b0e
Abbreviation: Not defined
Keywords: HYPPOS, EUFAR, aircraft, hyperspectral, remote sensing
---
Details
Previous Info:

No news update for this record

Previously used record identifiers:

No related previous identifiers.

Access rules:

Public data: access to these data is available to both registered and non-registered users.

Use of these data is covered by the following licence:

http://creativecommons.org/licenses/by/4.0/

. When using these data you must cite them correctly using the citation given on the CEDA Data Catalogue record.

Data lineage:

Data were collected by instrument scientists during the flight before preparation and delivery for archiving at the Centre for Environmental Data Analysis (CEDA).

Data Quality:

The data are quality controlled by the Climatic Research Unit (CRU) at the University of East Anglia. Details are given in the paper Harries et al. 2014 and the release notes, links to both can be found in the documentation.

File Format:

Data are netCDF and ENVI Binary formatted. Ancillary files may be plain ASCII or PDF formatted. Image files may be PNG or JPG formatted.
Process overview
This dataset was generated by instruments deployed on platforms as listed below.
Instrument/Platform pairings
Mobile platform operations
No variables found.