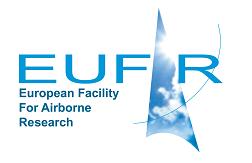 HYMOWEB- HYperspectral MOnitoring of the Water and Energy Balance
Publication State:
published
---
Abstract
HYMOWEB is a EUFAR project using hyperspectral data to characterize and monitor the (ecological) status of water and forest ecosystems in the Woluwe valley (Brussels, Belgium).
Monitoring of water and energy fluxes is a requirement for the assessment of climate and anthropogenic effects on natural ecosystems. These fluxes are the result of the physical functioning and interaction between the soil, vegetation and atmosphere transfers (SVAT). Measurements and models are needed to describe this interaction on different scales. In physically based, distributed hydrological models SVAT's schemes play an important role. Essential in these SVAT's are the state of water and energy levels in a spatially distributed way. Due to the high spectral and spatial resolution, imaging spectroscopy is seen as a promising technique for assessing some of the required parameters for the distributed modelling. In particular remotely sensed thermal infrared information has proven to be useful for (1) evapotranspiration estimation and (2) the evaluation of ecosystem physiological activity, functioning and health. However these analyses are often just a snapshot of the situation at a certain moment in time. Therefore a temporal analysis, using several thermal data acquisitions with the same sensor, is proposed. Hyperspectral analysis of diurnal and seasonal variations would significantly improve the understanding of water and forest ecosystem functioning, state and dynamics in the Woluwe valley. In addition the experiment will be closely linked to the on-going HyperEnv project (Hyperspectral remote sensing for environment and water management), which will broaden at the same time the users group and applications, i.e. (1) Land-cover mapping in the urban fringe, (2) hyperspectral RS assimilation for hydrological modeling and (3) characterization of turbidity and aquatic vegetation of pond ecosystems.
Abbreviation: hymoweb
Keywords: EUFAR, hyperspectral
---
Details
| | |
| --- | --- |
| Keywords: | EUFAR, hyperspectral |
| Previously used record identifiers: | No related previous identifiers. |