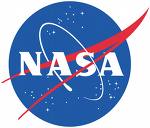 View XML
MOD14A1 - MODIS/Terra Thermal Anomalies/Fire Daily L3 Global 1km SIN Grid
Update Frequency:
As Needed
Publication State:
Published
Publication Date:
2021-04-15
Dataset Size:
83.86K Files | 61GB
---
Abstract
These data are a copy of MODIS data from the NASA Level-1 and Atmosphere Archive & Distribution System (LAADS) Distributed Active Archive Center (DAAC). The copy is potentially only a subset. Below is the description from https://ladsweb.modaps.eosdis.nasa.gov/missions-and-measurements/products/MOD14A1
MODIS Thermal Anomalies/Fire products are primarily derived from MODIS 4- and 11-micrometer radiances. The fire detection strategy is based on absolute detection of a fire (when the fire strength is sufficient to detect), and on detection relative to its background (to account for variability of the surface temperature and reflection by sunlight). Numerous tests are employed to reject typical false alarm sources like sun glint or an unmasked coastline.
MOD14A1 is produced every 8 days at 1-kilometer resolution as a gridded level-3 product in the Sinusoidal projection. This product is unique in that it has three dimensions: fire-mask (1D) and a maximum fire-radiative-power (2D) are provided for each day (3D) in the 8-day period. For example, the fire-mask contains eight, band sequential (day) 1200 x 1200 images of fire data representing consecutive days of data collection.
The Terra MODIS instrument acquires data twice daily (10:30 AM and PM), as does the Aqua MODIS (1:30 PM and AM). These four daily MODIS fire observations serve to advance global monitoring of the fire process and its effects on ecosystems, the atmosphere, and climate.
Collection-5 MODIS/Terra Thermal Anomalies/Fire products are Validated Stage 3, meaning that uncertainties in the product and its associated structure are well quantified from comparison with reference in situ or other suitable reference data. These data are ready for use in scientific publications.
Shortname: MOD14A1 , Platform: Terra , Instrument: MODIS , Processing Level: Level-3 , Spatial Resolution: 1 km , Temporal Resolution: daily , ArchiveSets: 6 , Collection: MODIS Collection 6 (ArchiveSet 6) , PGE Number: PGE29 , File Naming Convention: MOD14A1.AYYYYDDD.hHHvVV.CCC.YYYYDDDHHMMSS.hdf YYYYDDD = Year and Day of Year of acquisition hHH = Horizontal tile number (0-35) vVV = Vertical tile number (0-17) CCC = Collection number YYYYDDDHHMMSS = Production Date and Time , Citation: Louis Giglio, Chris Justice - University of Maryland and MODAPS SIPS - NASA. (2015). MOD14A1 MODIS/Thermal Anomalies/Fire Daily L3 Global 1km SIN Grid. NASA LP DAAC. http://doi.org/10.5067/MODIS/MOD14A1.006 , Keywords: Climate Change, Land Surface Temperature, Fires
Abbreviation: MOD14A1
Keywords: Climate Change, Land Surface Temperature, Fires
---
Details
| | |
| --- | --- |
| Previous Info: | No news update for this record |
| Previously used record identifiers: | No related previous identifiers. |
| Access rules: | |
| Data lineage: | Data were downloaded from https://ladsweb.modaps.eosdis.nasa.gov/archive/allData/ to support UK research groups, especially NCEO. |
| Data Quality: | Look on the data source site (https://ladsweb.modaps.eosdis.nasa.gov) for quality information |
| File Format: | HDF |
Process overview
This dataset was generated by instruments deployed on platforms as listed below.
Instrument/Platform pairings
Mobile platform operations
No variables found.