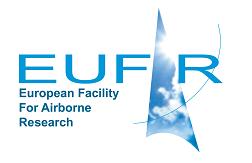 TETRAD- Training & Education for Turbulence Research
Publication State:
published
---
Abstract
EUFAR Training Course - Training & Education for Turbulence Research via Airborne Data (TETRAD) using SAFIRE's ATR42 aircraft Hyeres, France, held 10-18 Sept 2010
The focus of the school and of the related experiments is to train and educate students about turbulence features and cloud microphysics in, and in proximity of, liquid water clouds. During the school time (September), and within the flying distance of the aircraft (ATR42) from Toulon-Hyeres Airport, low-level clouds and/or cumulus convective warm clouds, mainly due to orographic effects were observed. These clouds are well suited for the scientific aims of the school. The experiments, that were conceived for education purposes and not for research, involved measurements in cloudy boundary layer, and measurements at the base, inside and at the top of cumulus clouds. The goal was to highlight characteristic features of the turbulent fields inside and outside observed clouds (temperature, air flow fluctuations, humidity), and features of cloud microphysics (liquid water content, droplets concentration and size distribution). Limitations of turbulence measurements from the board of the aircraft were discussed - e.g. poor resolution of the velocity fluctuations, particularly when compared to microphysical measurements, difficulties in interpreting data from sensors not closely collocated-, as well as it will be tried to identify regions of homogeneous and inhomogeneous mixing.

Abbreviation: tetrad
Keywords: EUFAR
---
Details
| | |
| --- | --- |
| Keywords: | EUFAR |
| Previously used record identifiers: | No related previous identifiers. |