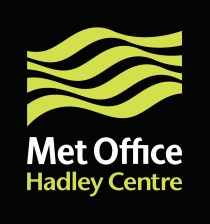 View XML
HadCRUT: gridded dataset of global historical surface temperature anomalies
Publication State:
published
---
Abstract
HadCRUT is a gridded dataset of global historical surface temperature anomalies, relative to a 1961-1990 reference period.
Data are available for each month since January 1850, on a 5 degree grid.
The gridded data are a blend of the CRUTEM land-surface air temperature dataset and the HadSST sea-surface temperature (SST) dataset. The dataset is presented as an ensemble of 100 dataset realisations that sample the distribution of uncertainty in the global temperature record.
Abbreviation: HadCRUT4
Keywords: HadCRUT4, HadCRUT
---
Details
| | |
| --- | --- |
| Previous Info: | No news update for this record |
| Previously used record identifiers: | No related previous identifiers. |