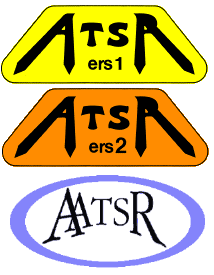 View XML
Advanced Along-Track Scanning Radiometer (AATSR) Re-processing for Climate (ARC) Dataset of Sea Surface Temperature Retrievals
Publication State:
published
---
Abstract
The AATSR Reprocessing for Climate (ARC) dataset consists of Advanced Along-Track Scanning Radiometer (AATSR) multimission data which has been reprocessed using various algorithms and in-situ contemporaneous measurements, to provide update retrievals of Sea Surface Temperature (SST) and assess their accuracy. ARC reprocesses the ATSR1, ATSR2 and AATSR data using new cloud detection and SST retrievals.
The main ARC objective was to reduce regional biases in retrieved sea surface temperature (SST) to less than 0.1 K for all global oceans while creating a very homogeneous record with a stability (lack of drift in the observing system and analysis) of 0.05 K decade.
The Level 3 ARC data products are available for ATSR1, ATSR2 and AATSR and in the version 1 release are currently available from 1991 to 2009, producing a homogeneous record of sea surface temperature for this period. Version 1.1 data are available. The previous version 1 data continues to be available. The ARC project was led by Chris Merchant of the University of Edinburgh/NCEO and funded by NERC and the UK Government.
Abbreviation: ARC
Keywords: AATSR, ARC, Sea Surface Temperature
---