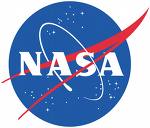 View XML
MCD64A1 - Combined Level 3 Direct Broadcast Burned Area Monthly Global 500m SIN Grid
Update Frequency:
As Needed
Latest Data Update:
2022-11-18
Publication State:
Published
Publication Date:
2021-04-15
Dataset Size:
70.75K Files | 126GB
---
Abstract
These data are a copy of MODIS data from the NASA Level-1 and Atmosphere Archive & Distribution System (LAADS) Distributed Active Archive Center (DAAC). The copy is potentially only a subset. Below is the description from https://ladsweb.modaps.eosdis.nasa.gov/missions-and-measurements/products/MCD64A1
MCD64A1 Burned Area Product is a monthly Level-3 gridded 500-meter product containing per-pixel burning and quality information, and tile-level metadata.
The MODIS Collection 6 burned-area mapping approach employs daily 500-m MODIS surface reflectance data coupled with 1-km MODIS active fire observations. The hybrid algorithm applies dynamic thresholds to composite imagery generated from a burn-sensitive vegetation index derived from MODIS short-wave infrared channels 5 and 7, and a measure of temporal texture. Cumulative active fire maps are used to guide the selection of burned and unburned training samples and to guide the specification of prior probabilities. The combined use of active-fire and reflectance data enables the algorithm to adapt regionally over a wide range of pre- and post-burn conditions and across multiple ecosystems.
Shortname: MCD64A1 , Platform: Combined Aqua Terra , Instrument: MODIS , Processing Level: Level-3 , Spatial Resolution: 500 m , Temporal Resolution: monthly , ArchiveSets: 6 , Collection: MODIS Collection 6 (ArchiveSet 6) , PGE Number: PGE134 , File Naming Convention: MCD64A1.AYYYYDDD.hHHvVV.CCC.YYYYDDDHHMMSS.hdf YYYYDDD = Year and Day of Year of acquisition hHH = Horizontal tile number (0-35) vVV = Vertical tile number (0-17) CCC = Collection number YYYYDDDHHMMSS = Production Date and Time , Keywords: Climate Change, Fires, Wildfires
Abbreviation: MCD64A1
Keywords: Climate Change, Fires, Wildfires
---
Details
| | |
| --- | --- |
| Previous Info: | No news update for this record |
| Previously used record identifiers: | No related previous identifiers. |
| Access rules: | |
| Data lineage: | Data were downloaded from https://ladsweb.modaps.eosdis.nasa.gov/archive/allData/ to support UK research groups, especially NCEO. |
| Data Quality: | Look on the data source site (https://ladsweb.modaps.eosdis.nasa.gov) for quality information |
| File Format: | HDF |
Process overview
This dataset was generated by instruments deployed on platforms as listed below.
Instrument/Platform pairings
Mobile platform operations
units: bit field
var_id: QA
var_id: First Day
long_name: first day of reliable change detection
var_id: Last Day
long_name: last day of reliable change detection
var_id: Burn Date
long_name: ordinal day of burn
units: days
var_id: Burn Date Uncertainty
long_name: uncertainty in day of burn
Co-ordinate Variables