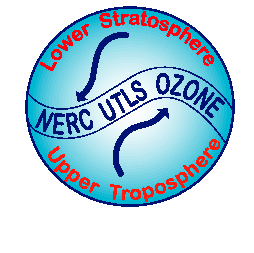 View XML
UTLS THESEO: Balloon-borne Near-IR laser spectrometer atmospheric methane measurements from Kiruna station, Sweden
Update Frequency:
Not Planned
Publication State:
Published
Publication Date:
2007-03-13
Dataset Size:
7 Files | 69KB
---
Abstract
Extension of the Third European Stratospheric Experiment on Ozone (THESEO) balloon-borne measurements of atmospheric tracers and chemically active gases in the mid-latitude lower stratosphere for tests of atmospheric transport UTLS Round 1 project led by Dr R.L.Jones, Dr J.A.Pyle and Dr Neil Harris, Centre for Atmospheric Sciences, University of Cambridge and P.T. Woods, National Physical Laboratory (NPL).
This dataset contains atmospheric methane measurements from a balloon-borne near-IR laser spectrometer.
The data shows the methane mixing ratio at different atmospheric pressures. The overall scientific objective within this proposal was to contribute to the understanding of middle latitude ozone loss by making measurements of a number of important tracers of atmospheric motion and photochemistry, and by interpreting these measurements with state-of-the-art models of atmospheric chemistry and transport.

Abbreviation: Not defined
Keywords: UTLS, THESEO, balloon, chemistry
---
Details
Previous Info:

No news update for this record

Previously used record identifiers:

http://badc.nerc.ac.uk/view/badc.nerc.ac.uk__ATOM__dep_11737999621717114

Access rules:
Data lineage:

Data collected by balloon-borne near-infra-red tunable diode laser spectrometer from the National Physical Laboratory (NPL), launched from Kiruna during the 1999/2000 winter, then interpreted using 3D chemical transport models already developed at Cambridge.
Data files were provided as is in 2000 to the BADC for archiving.

Data Quality:

Unknown

File Format:

Data are NASA Ames formatted
Related Documents
No documents related to this record were found.
Process overview
This dataset was generated by instruments deployed on platforms as listed below.
Instrument/Platform pairings
long_name: Methane
gcmd_url: http://vocab.ndg.nerc.ac.uk/term/P041/4/G138
gcmd_keyword: EARTH SCIENCE > Atmosphere > Atmospheric Chemistry/Carbon and Hydrocarbon Compounds > Methane
names: EARTH SCIENCE > Atmosphere > Atmospheric Chemistry/Carbon and Hydrocarbon Compounds > Methane, http://vocab.ndg.nerc.ac.uk/term/P041/4/G138
Co-ordinate Variables