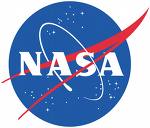 View XML
MOD11A2 - MODIS/Terra Land Surface Temperature/3-Band Emissivity 8-Day L3 Global 1km SIN Grid
Update Frequency:
As Needed
Latest Data Update:
2022-09-01
Publication State:
Published
Publication Date:
2021-04-15
Dataset Size:
188.26K Files | 669GB
---
Abstract
These data are a copy of MODIS data from the NASA Level-1 and Atmosphere Archive & Distribution System (LAADS) Distributed Active Archive Center (DAAC). The copy is potentially only a subset. Below is the description from https://ladsweb.modaps.eosdis.nasa.gov/missions-and-measurements/products/MOD11A2
The MOD11A2 Level-3 MODIS Land Surface Temperature and Emissivity (LST/E) 8-day products are composed of data from the daily 1-kilometer LST product (MOD11A1) stored on a 1-km Sinusoidal grid as the average values of clear-sky LSTs during an 8-day period.
MOD11A2 is comprised of daytime and nighttime LSTs, quality assurance assessment, observation times, view angles, bits of clear sky days and nights, and emissivities estimated in Bands 31 and 32 from land cover types.
Collection-5 MODIS/Terra Land Surface Temperature/Emissivity products are validated to Stage 2, which means that their accuracy has been assessed over a widely distributed set of locations and time periods via several ground-truth and validation efforts. Further details regarding MODIS land product validation for the LST/E products are available from the following URL: http://landval.gsfc.nasa.gov/ProductStatus.php?ProductID=MOD11.
Shortname: MOD11A2 , Platform: Terra , Instrument: MODIS , Processing Level: Level-3 , Spatial Resolution: 1 km , Temporal Resolution: 8 day , ArchiveSets: 6, 61 , Collection: MODIS Collection 6 (ArchiveSet 6) , PGE Number: PGE31 , File Naming Convention: MOD11A2.AYYYYDDD.hHHvVV.CCC.YYYYDDDHHMMSS.hdf YYYYDDD = Year and Day of Year of acquisition hHH = Horizontal tile number (0-35) vVV = Vertical tile number (0-17) CCC = Collection number YYYYDDDHHMMSS = Production Date and Time , Citation: Zhengming Wan - University of California Santa Barbara, Simon Hook, Glynn Hulley - JPL and MODAPS SIPS - NASA. (2015). MOD11A2 MODIS/Terra Land Surface Temperature and the Emissivity 8-Day L3 Global 1km SIN Grid. NASA LP DAAC. http://doi.org/10.5067/MODIS/MOD11A2.006 , Keywords: Climate Change, Land Surface Temperature, Emissivity, Fires
Abbreviation: MOD11A2
Keywords: Climate Change, Land Surface Temperature, Emissivity, Fires
---
Details
| | |
| --- | --- |
| Previous Info: | No news update for this record |
| Previously used record identifiers: | No related previous identifiers. |
| Access rules: | |
| Data lineage: | Data were downloaded from https://ladsweb.modaps.eosdis.nasa.gov/archive/allData/ to support UK research groups, especially NCEO. |
| Data Quality: | Look on the data source site (https://ladsweb.modaps.eosdis.nasa.gov) for quality information |
| File Format: | HDF |
Process overview
This dataset was generated by instruments deployed on platforms as listed below.
Instrument/Platform pairings
Mobile platform operations
var_id: LST_Day_1km
units: K
long_name: 8-day daytime 1km grid Land-surface Temperature
units: K
long_name: 8-day nighttime 1km grid Land-surface Temperature
var_id: LST_Night_1km
units: hrs
long_name: Average time of daytime Land-surface Temperature observation
var_id: Day_view_time
long_name: Average time of nighttime Land-surface Temperature observation
var_id: Night_view_time
units: hrs
var_id: Day_view_angl
units: deg
long_name: Average view zenith angle of daytime Land-surface Temperature
units: deg
long_name: Average view zenith angle of nighttime Land-surface Temperature
var_id: Night_view_angl
long_name: Band 31 emissivity
var_id: Emis_31
long_name: Band 32 emissivity
var_id: Emis_32
var_id: QC_Day
long_name: Quality control for daytime LST and emissivity
long_name: Quality control for nighttime LST and emissivity
var_id: QC_Night
long_name: the days in clear-sky conditions and with validate LSTs
var_id: Clear_sky_days
long_name: the nights in clear-sky conditions and with validate LSTs
var_id: Clear_sky_nights
Co-ordinate Variables