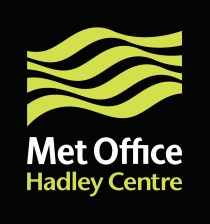 View XML
Met Office Hadley Centre Global Gridded Mean Sea Level Pressure (GMSLP2.1f) data (1871-1994)
Update Frequency:
Not Planned
Publication State:
Published
Publication Date:
2007-02-03
Dataset Size:
126 Files | 30MB
---
Abstract
The fully Global Mean Sea-Level Pressure (GMSLP) dataset, was developed in collaboration with CSIRO (Scientific and Industrial Research for Australia), Australia and NIWA (National Institute of Water and Atmospheric Research), New Zealand. It is an historical, 5 deg. x 5 deg. gridded monthly dataset covering the period 1871-1994. The Met Office Hadley Centre recently produced the HadSLP1 dataset which replaces the Global Mean Sea Level Pressure (GMSLP) data sets, and is a unique combination of monthly globally-complete fields of land and sea pressure observations a 5 degree latitude-longitude grid from 1871 to 1998.
Abbreviation: Hadley-GMSLP2.1f
Keywords: Met Office, Hadley, MSLP, HadSLP, GMSLP
---
Details
| | |
| --- | --- |
| Previous Info: | No news update for this record |
| Previously used record identifiers: | http://badc.nerc.ac.uk/view/badc.nerc.ac.uk__ATOM__dep_1170466351413779 |
| Access rules: | |
| Data lineage: | Data files from 1871 to 1998 acquired from the Hadley Centre directly, as is, and stored at the BADC. |
| Data Quality: | unknown |
| File Format: | ASCII |
Process overview
This dataset was generated by the
computation
detailed below.
| | |
| --- | --- |
| Title | GMSLP data processing deployed on Met Office Hadley Centre Computers |
| Abstract | This computation involved: GMSLP data processing deployed on Met Office Hadley Centre Computers. Data processing used to produce the GMSLP dataset. |
| Input Description | None |
| Output Description | None |
| Software Reference | None |
long_name: Mean Sea Level Pressure
names: Mean Sea Level Pressure
long_name: Sea Level Pressure
gcmd_url: http://vocab.ndg.nerc.ac.uk/term/P141/4/GVAR0722
gcmd_keyword: Sea Level Pressure
names: Sea Level Pressure, http://vocab.ndg.nerc.ac.uk/term/P141/4/GVAR0722
Co-ordinate Variables