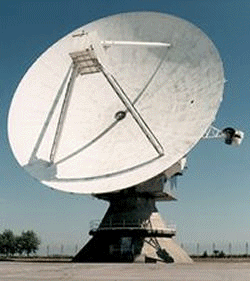 View XML
Eyjafjallajokull Volcanic Ash Cloud: Leosphere and Halo Doppler Lidar images from the Chilbolton Observatory, Hampshire
Update Frequency:
Not Planned
Latest Data Update:
2010-06-16
Publication State:
Published
Publication Date:
2014-09-19
Dataset Size:
54 Files | 14MB
---
Abstract
The Icelandic Volcano, Eyjafjallajokull, started erupting on 14th April 2010. The volcanic ash cloud produced covered much of Northern Europe for several weeks causing extensive disruption to air travel. The UK and European atmospheric communities had many instruments - both airborne and ground-based, remote sensing and in-situ - taking measurements of the ash cloud throughout this period. This dataset contains Leosphere and Halo Doppler Lidar images from the Chilbolton Observatory, Hampshire.

Abbreviation: Not defined
Keywords: Eyjafjallajokull, Lidar, Chilbolton
---
Details
| | |
| --- | --- |
| Previous Info: | No news update for this record |
| Previously used record identifiers: | No related previous identifiers. |
| Access rules: | |
| Data lineage: | Data collected from the Chilbolton Facility for Atmospheric and Radio Research (CFARR). A copy of these data were made available to the British Atmospheric Data Centre (BADC) to assist the academic community during this volcanic ash event. |
| Data Quality: | This is quick look unvetted data. |
| File Format: | Images are PNG formatted |
Related Documents
No documents related to this record were found.
Process overview
This dataset was generated by instruments deployed on platforms as listed below.
Instrument/Platform pairings
long_name: 1st received wavelength of lidar (water vapour Raman scattering)
units: nm
var_id: receive_wavelength_1
names: 1st received wavelength of lidar (water vapour Raman scattering)
units: nm
long_name: 2nd received wavelength of lidar (nitrogen Raman scattering)
var_id: receive_wavelength_2
names: 2nd received wavelength of lidar (nitrogen Raman scattering)
long_name: Atmospheric Pressure Measurements
gcmd_url: http://vocab.ndg.nerc.ac.uk/term/P141/4/GVAR0067
gcmd_keyword: Atmospheric Pressure Measurements
names: Atmospheric Pressure Measurements, http://vocab.ndg.nerc.ac.uk/term/P141/4/GVAR0067
units: m
long_name: Diameter of receiver mirror of lidar
var_id: lidar_mirror_diameter
names: Diameter of receiver mirror of lidar
units: m
long_name: Diameter of transmitted laser beam at lidar system
var_id: lidar_beam_diameter
names: Diameter of transmitted laser beam at lidar system
long_name: Divergence of transmitted laser beam
var_id: lidar_beam_divergence
units: degree
names: Divergence of transmitted laser beam
units: degree
long_name: Elevation of lidar beam with respect to horizontal surface
var_id: lidar_beam_elevation
names: Elevation of lidar beam with respect to horizontal surface
long_name: Field of view of lidar receiver
var_id: lidar_field_of_view
units: degree
names: Field of view of lidar receiver
units: m
long_name: Height of lidar above mean sea level (Ordnance Survey Great Britain)
var_id: lidar_height_amsl
names: Height of lidar above mean sea level (Ordnance Survey Great Britain)
units: m
long_name: Height of measurement with respect to lidar system
standard_name: height
var_id: height
names: Height of measurement with respect to lidar system, height
long_name: Laser pulse repetition rate
var_id: lidar_pulse_frequency
units: Hz
names: Laser pulse repetition rate
units: m-1sr-1
long_name: Lidar backscattering coefficient attenuated by molecular and aerosol scattering
var_id: atten_lidar_backscatter_coeff
names: Lidar backscattering coefficient attenuated by molecular and aerosol scattering
long_name: Mass mixing ratio of water vapour
var_id: humidity_mixing_ratio
standard_name: humidity_mixing_ratio
names: humidity_mixing_ratio, Mass mixing ratio of water vapour
var_id: lidar_pulse_energy
units: J
long_name: Nominal laser pulse energy
names: Nominal laser pulse energy
long_name: Received wavelength of lidar (elastic backscatter)
units: nm
var_id: receive_wavelength_1
names: Received wavelength of lidar (elastic backscatter)
units: seconds
long_name: Total acquisition time for single profile
var_id: acquisition_time
names: Total acquisition time for single profile
long_name: Transmitted wavelength of lidar
var_id: transmit_wavelength
units: nm
names: Transmitted wavelength of lidar
Co-ordinate Variables
standard_name: latitude
units: degree_north
long_name: Latitude coordinate of the lidar
var_id: latitude
names: latitude, Latitude coordinate of the lidar
units: degree_east
standard_name: longitude
long_name: Longitude coordinate of the lidar
var_id: longitude
names: longitude, Longitude coordinate of the lidar
long_name: Time at end of acquisition period
standard_name: time
var_id: time
names: time, Time at end of acquisition period
long_name: Time at start of acquisition period
standard_name: time
var_id: time
names: time, Time at start of acquisition period