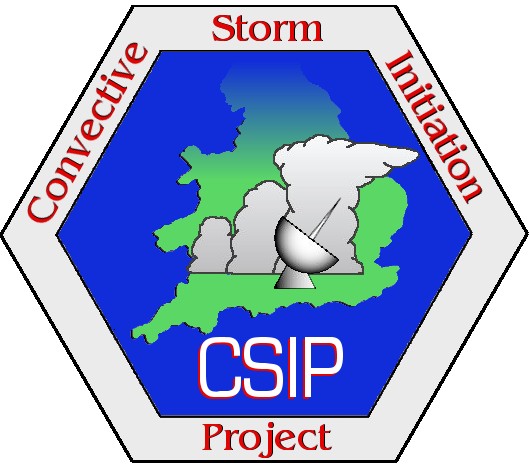 View XML
Convective Storm Initiation Project (CSIP): Mesoscale Rainfall Forecast Data over UK and Northern Europe
Update Frequency:
Not Planned
Latest Data Update:
2005-10-04
Publication State:
Published
Publication Date:
2006-08-17
Dataset Size:
66.62K Files | 9GB
---
Abstract
The mesoscale forecast data are of tephigrams which show the temperature at given pressures in the atmosphere. The dataset also contains maps of wind convergence and total rainfall over the UK and northern Europe. The data were collected from observation stations in the UK, Belgium, and France on the 7th of July 2004.
Temperature and dew point data from radiosondes are plotted on these diagrams to allow calculations of convective stability or convective available potential energy (CAPE)
Wind barbs are plotted to indicate the winds at heights of 10 metres and at 900 hectopascals.
Plots are also available of total rainfall.
Abbreviation: Not defined
Keywords: CSIP, rainfall, model, forecast
---
Details
| | |
| --- | --- |
| Previous Info: | No news update for this record |
| Previously used record identifiers: | http://badc.nerc.ac.uk/view/badc.nerc.ac.uk__ATOM__ACTIVITY_4352f242-e873-11e1-bccd-00163e251233 |
| Access rules: | |
| Data lineage: | Data were collected by the collected by the instrument scientist before preparation and delivery to the Convective Storm Initiation Project (CSIP) participants and then to the BADC for archiving. |
| Data Quality: | Research data |
| File Format: | Data are tar and gzipped formatted |
Related Documents
No documents related to this record were found.
Process overview
This dataset was generated by instruments deployed on platforms as listed below.
Instrument/Platform pairings
No variables found.