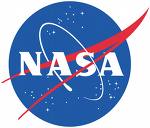 View XML
MCD12Q1 - MODIS/Terra+Aqua Land Cover Type Yearly L3 Global 500m SIN Grid
Update Frequency:
As Needed
Latest Data Update:
2020-05-21
Publication State:
Published
Publication Date:
2021-04-15
Dataset Size:
5.98K Files | 24GB
---
Abstract
These data are a copy of MODIS data from the NASA Level-1 and Atmosphere Archive & Distribution System (LAADS) Distributed Active Archive Center (DAAC). The copy is potentially only a subset. Below is the description from https://ladsweb.modaps.eosdis.nasa.gov/missions-and-measurements/products/MCD12Q1
The MODIS Land Cover Type product contains multiple classification schemes, which describe land cover properties derived from observations spanning a year's input of Terra and Aqua data. The primary land cover scheme identifies 17 land cover classes defined by the International Geosphere Biosphere Programme (IGBP), which includes 11 natural vegetation classes, 3 developed and mosiacked land classes, and three non-vegetated land classes.
The MODIS Terra + Aqua Land Cover Type Yearly L3 Global 500 m SIN Grid product incorporates five different land cover classification schemes, derived through a supervised decision-tree classification method:
Land Cover Type 1: IGBP global vegetation classification schemeLand Cover Type 2: University of Maryland (UMD) schemeLand Cover Type 3: MODIS-derived LAI/fPAR schemeLand Cover Type 4: MODIS-derived Net Primary Production (NPP) schemeLand Cover Type 5: Plant Functional Type (PFT) scheme
Additional layers include a Land Cover Type Assessment SDS, a Land Cover Percent SDS, and a Land Cover Quality Control SDS.
Collection 5.1 Land Cover Type products are produced with revised training data and certain algorithm refinements. For further details, please consult the following paper:
Friedl, M. A., Sulla-Menashe, D., Tan, B., Schneider, A., Ramankutty, N., Sibley, A., andHuang, X. (2010). MODIS Collection 5 global land cover: Algorithm refinements and characterization of new datasets. Remote Sensing of Environment, 114, 168-182.
Shortname: MCD12Q1 , Platform: Combined Aqua Terra , Instrument: MODIS , Processing Level: Level-3 , Spatial Resolution: 500 m , Temporal Resolution: annual , ArchiveSets: 6 , Collection: MODIS Collection 6 (ArchiveSet 6) , PGE Number: PGE41 , File Naming Convention: MCD12Q1.AYYYYDDD.hHHvVV.CCC.YYYYDDDHHMMSS.hdf AAYYYYDDD = Acquisition Year and Day of Year hHH = Horizontal tile number (0-35) vVV = Vertical tile number (0-17) CCC = Collection number YYYYDDDHHMMSS = Production Date and Time , Citation: Mark Friedl, Damien Sulla-Menashe - Boston University and MODAPS SIPS - NASA. (2015). MCD12Q1 MODIS/Terra+Aqua Land Cover Type Yearly L3 Global 500m SIN Grid. NASA LP DAAC. http://doi.org/10.5067/MODIS/MCD12Q1.006 , Keywords: Climate Change, Climate Modeling, Land Cover
Abbreviation: MCD12Q1
Keywords: Climate Change, Climate Modeling, Land Cover
---
Details
| | |
| --- | --- |
| Previous Info: | No news update for this record |
| Previously used record identifiers: | No related previous identifiers. |
| Access rules: | |
| Data lineage: | Data were downloaded from https://ladsweb.modaps.eosdis.nasa.gov/archive/allData/ to support UK research groups, especially NCEO. |
| Data Quality: | Look on the data source site (https://ladsweb.modaps.eosdis.nasa.gov) for quality information |
| File Format: | HDF |
Process overview
This dataset was generated by instruments deployed on platforms as listed below.
Instrument/Platform pairings
Mobile platform operations
var_id: LC_Prop1
long_name: Land_Cover_Property_1
var_id: LC_Prop1_Assessment
long_name: Land_Cover_Property_1_Assessment
var_id: LC_Prop2
long_name: Land_Cover_Property_2
var_id: LC_Prop2_Assessment
long_name: Land_Cover_Property_2_Assessment
var_id: LC_Prop3
long_name: Land_Cover_Property_3
var_id: LC_Prop3_Assessment
long_name: Land_Cover_Property_3_Assessment
var_id: LC_Type1
long_name: Land_Cover_Type_1
var_id: LC_Type2
long_name: Land_Cover_Type_2
var_id: LC_Type3
long_name: Land_Cover_Type_3
var_id: LC_Type4
long_name: Land_Cover_Type_4
var_id: LC_Type5
long_name: Land_Cover_Type_5
var_id: LW
long_name: Land_Water_Mask
var_id: QC
long_name: Quality_Flags
Co-ordinate Variables