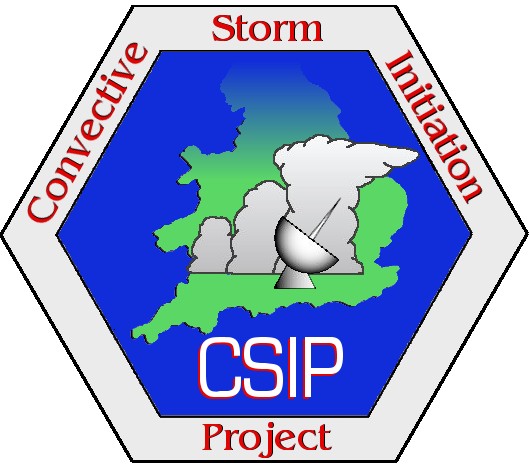 View XML
Convective Storm Initiation Project (CSIP): Met Office Radiometrics MP3000 profling radiometer at Linkenholt, UK
Update Frequency:
Not Planned
Latest Data Update:
2006-04-28
Publication State:
Published
Publication Date:
2006-08-17
Dataset Size:
65 Files | 126MB
---
Abstract
The data were collected by the Met Office's Radiometrics TP/WVP-3000 which was deployed to Linkenholt on 13 June until 21 September 2005. The dataset contains plots of temperature, relative humidity, pressure, and rainfall amount.
It was initially configured to view in the zenith direction with very high time resolution (~12 s). All channels also viewed the internal black body target for relative calibration, initially every 5 minutes. However, initially this did not take place between 11 – 13 UTC due to a configuration error, which was corrected on 8 July 2005. Prior to this date, the calibration of data around noon is prone to drift.
The radiometer ran continuously in this mode until 20 July 2005, when it was re-configured to alternative between zenith views and internal black body calibration views in a 30 s cycle because of concerns over the drift in calibration over the previous 5 minute calibration period.
There was a power outage on 2 August 2005 from 0730 – 0946 UTC when no radiometer data was available.
Abbreviation: Not defined
Keywords: CSIP, Met Office, temperature, relative humidity, pressure
---
Details
| | |
| --- | --- |
| Previous Info: | No news update for this record |
| Previously used record identifiers: | http://badc.nerc.ac.uk/view/badc.nerc.ac.uk__ATOM__ACTIVITY_85147ff2-e873-11e1-b811-00163e251233 |
| Access rules: | |
| Data lineage: | Data from the UK Met Office were supplied to the Convective Storm Initiation Project (CSIP) participants and then to the BADC for archiving. |
| Data Quality: | Research data |
| File Format: | Data are netCDF formatted and images are png formatted |
Process overview
This dataset was generated by instruments deployed on platforms as listed below.
Instrument/Platform pairings
var_id: Blackbodytemperature
var_id: Integratedliquidwater
var_id: Integratedwatervapour
Co-ordinate Variables