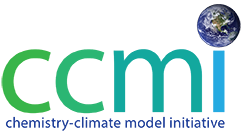 View XML
MOHC (Met Office Hadley Centre) Data, Part of the IGAC/SPARC Chemistry-Climate Model Initiative Phase-1 (CCMI-1) Project Database
Latest Data Update:
2015-09-17
Publication State:
Published
Publication Date:
2015-03-23
Dataset Size:
3.21K Files | 865GB
---
Abstract
Data from the MOHC (Met Office Hadley Centre) HadGEM3-ES model, part of the International Global Atmospheric Chemistry (IGAC)/ Stratosphere-troposphere Processes and their Role in Climate (SPARC) Chemistry-Climate Model Initiative phase 1 (CCMI-1).
CCMI-1 is a global chemistry climate model intercomparison project, coordinated by the University of Reading on behalf of the World Climate Research Program (WCRP).
The dataset includes data for the CCMI-1 reference experiments: ref-C1 and ref-C2.
ref-C1: Using state-of-knowledge historic forcings and observed sea surface conditions, the models simulate the recent past (1960–2010).
ref-C2: Simulations spanning the period 1960–2100. The experiments follow the WMO (2011) A1 baseline scenario for ozone depleting substances and the RCP 6.0 (Meinshausen et al., 2011) for other greenhouse gases, tropospheric ozone (O3) precursors, and aerosol and aerosol precursor emissions.
Abbreviation: Not defined
Keywords: IGAC, SPARC, MOHC, HadGEM3-ES, CCMI, CCMI-1, ref-C1, ref-C2
---
Details
Previous Info:

No news update for this record

Previously used record identifiers:

No related previous identifiers.

Access rules:

Access to these data is available to any registered CEDA user. Please Login or Register for an account to gain access.

Use of these data is covered by the following licence:

http://creativecommons.org/licenses/by/4.0/

. When using these data you must cite them correctly using the citation given on the CEDA Data Catalogue record.

Data lineage:

The CCMI-1 model output uses CMOR to convert data to CF netCDF. The CMOR conversion is performed by the individual modelling groups and the resulting CF netCDF files are archived at the BADC.

File Format:

NetCDF
Process overview
This dataset was generated by the
computation
detailed below.
| | |
| --- | --- |
| Title | HadGEM3-ES |
| Abstract | Hadley Centre Global Environment Model version 3 Earth System simulations deployed on Met Office Hadley Centre computers |
| Input Description | None |
| Output Description | None |
| Software Reference | None |
units: K
standard_name: air_temperature
var_id: ta
long_name: Air Temperature
units: K
long_name: Air Temperature at 10 hPa
var_id: ta10
standard_name: air_temperature
units: K
var_id: ta100
long_name: Air Temperature at 100 hPa
standard_name: air_temperature
long_name: Air Temperature at 1000 hPa
units: K
standard_name: air_temperature
var_id: ta1000
units: K
standard_name: air_temperature
var_id: ta30
long_name: Air Temperature at 30 hPa
units: K
var_id: ta40
long_name: Air Temperature at 40 hPa
standard_name: air_temperature
units: K
long_name: Air Temperature at 5 hPa
var_id: ta5
standard_name: air_temperature
units: K
var_id: ta50
long_name: Air Temperature at 50 hPa
standard_name: air_temperature
long_name: Air Temperature at 70 hPa
units: K
standard_name: air_temperature
var_id: ta70
long_name: Atmosphere Grid-Cell Area
units: m2
var_id: areacella
standard_name: cell_area
var_id: vmrbr
long_name: Atomic Br Volume Mixing Ratio
standard_name: mole_fraction_of_atomic_bromine_in_air
units: mole mole-1
long_name: Atomic Cl Volume Mixing Ratio
units: mole mole-1
standard_name: mole_fraction_of_atomic_chlorine_in_air
var_id: vmrcl
standard_name: mole_fraction_of_atomic_nitrogen_in_air
var_id: vmrn
long_name: Atomic N Volume Mixing Ratio
units: mole mole-1
units: mole mole-1
var_id: vmrbrcl
long_name: BrCl Volume Mixing Ratio
standard_name: mole_fraction_of_bromine_chloride_in_air
long_name: BrONO2 Volume Mixing Ratio
units: mole mole-1
standard_name: mole_fraction_of_bromine_nitrate_in_air
var_id: vmrbrono2
standard_name: mole_fraction_of_ethane_in_air
var_id: vmrc2h6
long_name: C2H6 Volume Mixing Ratio
units: mole mole-1
standard_name: mole_fraction_of_cfc12_in_air
var_id: vmrcf2cl2
long_name: CF2Cl2 Volume Mixing Ratio
units: mole mole-1
standard_name: mole_fraction_of_cfc11_in_air
var_id: vmrcfcl3
long_name: CFCl3 Volume Mixing Ratio
units: mole mole-1
var_id: vmrch2o
long_name: CH2O Volume Mixing Ratio
standard_name: mole_fraction_of_formaldehyde_in_air
units: mole mole-1
var_id: vmrch3br
long_name: CH3Br Volume Mixing Ratio
standard_name: mole_fraction_of_methyl_bromide_in_air
units: mole mole-1
units: mole mole-1
var_id: vmrch3ooh
long_name: CH3OOH Volume Mixing Ratio
standard_name: mole_fraction_of_methyl_hydroperoxide_in_air
standard_name: mole_fraction_of_methane_in_air
long_name: CH4 Volume Mixing Ratio
units: mole mole-1
var_id: vmrch4
var_id: vmrco
standard_name: mole_fraction_of_carbon_monoxide_in_air
long_name: CO Volume Mixing Ratio
units: mole mole-1
standard_name: mole_fraction_of_chlorine_monoxide_in_air
var_id: vmrclo
long_name: ClO Volume Mixing Ratio
units: mole mole-1
var_id: vmrclono2
long_name: ClONO2 Volume Mixing Ratio
standard_name: mole_fraction_of_chlorine_nitrate_in_air
units: mole mole-1
long_name: ClOOCl Volume Mixing Ratio
units: mole mole-1
standard_name: mole_fraction_of_dichlorine_peroxide_in_air
var_id: vmrcl2o2
var_id: cod
standard_name: atmosphere_optical_thickness_due_to_cloud
long_name: Cloud Optical Depth
units: 1
long_name: Clouds TOA LW-RF With Reference Composition
var_id: lwclrefc
units: W m-2
var_id: swclrefc
units: W m-2
long_name: Clouds TOA SW-RF With Reference Composition
long_name: Eastward Wind
var_id: ua
standard_name: eastward_wind
units: m s-1
units: m s-1
standard_name: eastward_wind
var_id: ua10
long_name: Eastward Wind at 10 hPa
long_name: Eastward Wind at 100 hPa
var_id: ua100
standard_name: eastward_wind
units: m s-1
var_id: ua1000
long_name: Eastward Wind at 1000 hPa
standard_name: eastward_wind
units: m s-1
long_name: Eastward Wind at 500 hPa
standard_name: eastward_wind
units: m s-1
var_id: ua500
units: m s-1
standard_name: eastward_wind
var_id: ua850
long_name: Eastward Wind at 850 hPa
var_id: zg
standard_name: geopotential_height
long_name: Geopotential Height
units: m
var_id: zg10
long_name: Geopotential Height at 10 hPa
standard_name: geopotential_height
units: m
var_id: zg100
long_name: Geopotential Height at 100 hPa
standard_name: geopotential_height
units: m
long_name: Geopotential Height at 1000 hPa
units: m
standard_name: geopotential_height
var_id: zg1000
standard_name: geopotential_height
var_id: zg500
long_name: Geopotential Height at 500 hPa
units: m
standard_name: mole_fraction_of_molecular_hydrogen_in_air
var_id: vmrh2
long_name: H2 Volume Mixing Ratio
units: mole mole-1
standard_name: mole_fraction_of_hydrogen_peroxide_in_air
var_id: vmrh2o2
long_name: H2O2 Volume Mixing Ratio
units: mole mole-1
var_id: vmrhbr
long_name: HBr Volume Mixing Ratio
units: mole mole-1
standard_name: mole_fraction_of_hydrogen_bromide_in_air
var_id: vmrhcl
long_name: HCl Volume Mixing Ratio
standard_name: mole_fraction_of_hydrogen_chloride_in_air
units: mole mole-1
var_id: vmrhno3
standard_name: mole_fraction_of_nitric_acid_in_air
long_name: HNO3 Volume Mixing Ratio
units: mole mole-1
standard_name: mole_fraction_of_peroxynitric_acid_in_air
units: mole mole-1
long_name: HNO4 Volume Mixing Ratio
var_id: vmrhno4
standard_name: mole_fraction_of_hydroperoxyl_radical_in_air
var_id: vmrho2
long_name: HO2 Volume Mixing Ratio
units: mole mole-1
standard_name: mole_fraction_of_hypobromous_acid_in_air
var_id: vmrhobr
long_name: HOBr Volume Mixing Ratio
units: mole mole-1
var_id: vmrhocl
standard_name: mole_fraction_of_hypochlorous_acid_in_air
long_name: HOCl Volume Mixing Ratio
units: mole mole-1
var_id: sftlf
standard_name: land_area_fraction
long_name: Land Area Fraction
units: %
long_name: Mean Age of Stratospheric Air
units: year
var_id: mnstrage
standard_name: age_of_stratospheric_air
var_id: vt100
standard_name: northward_heat_flux_in_air_due_to_eddy_advection
long_name: Meridional Heat Flux
units: K m s-1
standard_name: mole_fraction_of_nitrous_oxide_in_air
units: mole mole-1
var_id: vmrn2o
long_name: N2O Volume Mixing Ratio
long_name: N2O5 Volume Mixing Ratio
units: mole mole-1
standard_name: mole_fraction_of_dinitrogen_pentoxide_in_air
var_id: vmrn2o5
var_id: vmrno
standard_name: mole_fraction_of_nitrogen_monoxide_in_air
long_name: NO Volume Mixing Ratio
units: mole mole-1
standard_name: mole_fraction_of_nitrogen_dioxide_in_air
long_name: NO2 Volume Mixing Ratio
units: mole mole-1
var_id: vmrno2
long_name: Northward Wind
standard_name: northward_wind
var_id: va
units: m s-1
standard_name: northward_wind
var_id: va10
long_name: Northward Wind at 10 hPa
units: m s-1
var_id: va100
long_name: Northward Wind at 100 hPa
units: m s-1
standard_name: northward_wind
long_name: Northward Wind at 1000 hPa
standard_name: northward_wind
units: m s-1
var_id: va1000
standard_name: northward_wind
units: m s-1
var_id: va50
long_name: Northward Wind at 50 hPa
standard_name: northward_wind
var_id: va500
long_name: Northward Wind at 500 hPa
units: m s-1
standard_name: mole_fraction_of_chlorine_dioxide_in_air
var_id: vmroclo
long_name: OClO Volume Mixing Ratio
units: mole mole-1
var_id: vmroh
standard_name: mole_fraction_of_hydroxyl_radical_in_air
long_name: OH Volume Mixing Ratio
units: mole mole-1
long_name: Ozone Volume Mixing Ratio
var_id: vmro3
standard_name: mole_fraction_of_ozone_in_air
units: mole mole-1
units: 1
var_id: albs
standard_name: planetary_albedo
long_name: Planetary Albedo
standard_name: precipitation_flux
long_name: Precipitation
var_id: pr
units: kg m-2 s-1
long_name: Sea Ice Area Fraction
var_id: sic
units: %
standard_name: sea_ice_area_fraction
units: K
standard_name: sea_surface_temperature
var_id: tos
long_name: Sea Surface Temperature
long_name: Surface Air Pressure
var_id: ps
standard_name: surface_air_pressure
units: Pa
standard_name: surface_albedo
long_name: Surface Albedo
units: 1
var_id: albsrfc
var_id: orog
standard_name: surface_altitude
long_name: Surface Altitude
units: m
var_id: rlds
standard_name: surface_downwelling_longwave_flux_in_air
long_name: Surface Downwelling Longwave Radiation
units: W m-2
long_name: Surface Downwelling Shortwave Radiation
var_id: rsds
standard_name: surface_downwelling_shortwave_flux_in_air
units: W m-2
long_name: Surface Snow Amount
units: kg m-2
var_id: snw
standard_name: surface_snow_amount
long_name: Surface Upward Latent Heat Flux
var_id: hfls
standard_name: surface_upward_latent_heat_flux
units: W m-2
units: W m-2
long_name: Surface Upward Sensible Heat Flux
standard_name: surface_upward_sensible_heat_flux
var_id: hfss
standard_name: surface_upwelling_longwave_flux_in_air
long_name: Surface Upwelling Longwave Radiation
units: W m-2
var_id: rlus
var_id: rsus
standard_name: surface_upwelling_shortwave_flux_in_air
long_name: Surface Upwelling Shortwave Radiation
units: W m-2
standard_name: toa_outgoing_longwave_flux_assuming_clear_sky
long_name: TOA Outgoing Clear-Sky Longwave Radiation
units: W m-2
var_id: rlutcs
standard_name: toa_outgoing_longwave_flux
long_name: TOA Outgoing Longwave Radiation
var_id: rlut
units: W m-2
var_id: rsut
standard_name: toa_outgoing_shortwave_flux
long_name: TOA Outgoing Shortwave Radiation
units: W m-2
units: DU
var_id: toz
standard_name: equivalent_thickness_at_stp_of_atmosphere_ozone_content
long_name: Total Ozone Column
standard_name: tropopause_air_pressure
long_name: Tropopause Air Pressure
units: Pa
var_id: ptp
units: K
var_id: tatp
standard_name: tropopause_air_temperature
long_name: Tropopause Air Temperature
var_id: ztp
long_name: Tropopause Altitude
units: m
standard_name: tropopause_altitude
var_id: wa
long_name: Upward Air Velocity
units: m s-1
standard_name: upward_air_velocity
standard_name: upward_air_velocity
units: m s-1
var_id: wa50
long_name: Upward Wind at 50 hPa
units: mole mole-1
var_id: vmrh2o
long_name: Water Vapour Volume Mixing Ratio
standard_name: mole_fraction_of_water_vapor_in_air
units: K
standard_name: air_temperature
var_id: zmta
long_name: Zonal Mean Air Temperature
var_id: zmbr
standard_name: mole_fraction_of_atomic_bromine_in_air
units: mole mole-1
long_name: Zonal Mean Br Volume Mixing Ratio
units: mole mole-1
standard_name: mole_fraction_of_bromine_nitrate_in_air
var_id: zmbrono2
long_name: Zonal Mean BrONO2 Volume Mixing Ratio
standard_name: mole_fraction_of_cfc12_in_air
var_id: zmcf2cl2
long_name: Zonal Mean CF2Cl2 Volume Mixing Ratio
units: mole mole-1
standard_name: mole_fraction_of_cfc11_in_air
var_id: zmcfcl3
long_name: Zonal Mean CFCl3 Volume Mixing Ratio
units: mole mole-1
standard_name: mole_fraction_of_formaldehyde_in_air
units: mole mole-1
var_id: zmch2o
long_name: Zonal Mean CH2O Volume Mixing Ratio
var_id: zmch3br
standard_name: mole_fraction_of_methyl_bromide_in_air
long_name: Zonal Mean CH3Br Volume Mixing Ratio
units: mole mole-1
long_name: Zonal Mean CH3OOH Volume Mixing Ratio
units: mole mole-1
var_id: zmch3ooh
standard_name: mole_fraction_of_methyl_hydroperoxide_in_air
standard_name: mole_fraction_of_methane_in_air
var_id: zmch4
long_name: Zonal Mean CH4 Volume Mixing Ratio
units: mole mole-1
var_id: zmco
long_name: Zonal Mean CO Volume Mixing Ratio
standard_name: mole_fraction_of_carbon_monoxide_in_air
units: mole mole-1
long_name: Zonal Mean Cl Volume Mixing Ratio
units: mole mole-1
standard_name: mole_fraction_of_atomic_chlorine_in_air
var_id: zmcl
standard_name: mole_fraction_of_chlorine_monoxide_in_air
units: mole mole-1
long_name: Zonal Mean ClO Volume Mixing Ratio
var_id: zmclo
standard_name: mole_fraction_of_chlorine_monoxide_in_air
units: mole mole-1
long_name: Zonal Mean ClO volume mixing ratio
var_id: zmclo
var_id: zmclono2
long_name: Zonal Mean ClONO2 Volume Mixing Ratio
standard_name: mole_fraction_of_chlorine_nitrate_in_air
units: mole mole-1
long_name: Zonal Mean ClOOCl Volume Mixing Ratio
var_id: zmcl2o2
standard_name: mole_fraction_of_dichlorine_peroxide_in_air
units: mole mole-1
long_name: Zonal Mean Eastward Wind
var_id: zmua
standard_name: eastward_wind
units: m s-1
var_id: zmzg
long_name: Zonal Mean Geopotential Height
standard_name: geopotential_height
units: m
var_id: zmh2
long_name: Zonal Mean H2 Volume Mixing Ratio
standard_name: mole_fraction_of_molecular_hydrogen_in_air
units: mole mole-1
standard_name: mole_fraction_of_hydrogen_peroxide_in_air
units: mole mole-1
var_id: zmh2o2
long_name: Zonal Mean H2O2 Volume Mixing Ratio
units: mole mole-1
var_id: zmhbr
long_name: Zonal Mean HBr Volume Mixing Ratio
standard_name: mole_fraction_of_hydrogen_bromide_in_air
standard_name: mole_fraction_of_nitric_acid_in_air
var_id: zmhno3
long_name: Zonal Mean HNO3 Volume Mixing Ratio
units: mole mole-1
standard_name: mole_fraction_of_peroxynitric_acid_in_air
long_name: Zonal Mean HNO4 Volume Mixing Ratio
units: mole mole-1
var_id: zmhno4
standard_name: mole_fraction_of_hydroperoxyl_radical_in_air
var_id: zmho2
long_name: Zonal Mean HO2 Volume Mixing Ratio
units: mole mole-1
standard_name: mole_fraction_of_hypobromous_acid_in_air
var_id: zmhobr
long_name: Zonal Mean HOBr Volume Mixing Ratio
units: mole mole-1
var_id: zmhocl
standard_name: mole_fraction_of_hypochlorous_acid_in_air
long_name: Zonal Mean HOCl Volume Mixing Ratio
units: mole mole-1
units: year
long_name: Zonal Mean Mean Age of Stratospheric Air
var_id: zmmnstrage
standard_name: age_of_stratospheric_air
standard_name: mole_fraction_of_atomic_nitrogen_in_air
units: mole mole-1
long_name: Zonal Mean N Volume Mixing Ratio
var_id: zmn
standard_name: mole_fraction_of_nitrous_oxide_in_air
var_id: zmn2o
long_name: Zonal Mean N2O Volume Mixing Ratio
units: mole mole-1
var_id: zmn2o5
long_name: Zonal Mean N2O5 Volume Mixing Ratio
standard_name: mole_fraction_of_dinitrogen_pentoxide_in_air
units: mole mole-1
var_id: zmno
long_name: Zonal Mean NO Volume Mixing Ratio
standard_name: mole_fraction_of_nitrogen_monoxide_in_air
units: mole mole-1
standard_name: mole_fraction_of_nitrogen_dioxide_in_air
units: mole mole-1
long_name: Zonal Mean NO2 Volume Mixing Ratio
var_id: zmno2
standard_name: northward_wind
units: m s-1
var_id: zmva
long_name: Zonal Mean Northward Wind
standard_name: mole_fraction_of_chlorine_dioxide_in_air
var_id: zmoclo
long_name: Zonal Mean OClO Volume Mixing Ratio
units: mole mole-1
standard_name: mole_fraction_of_hydroxyl_radical_in_air
var_id: zmoh
long_name: Zonal Mean OH Volume Mixing Ratio
units: mole mole-1
long_name: Zonal Mean Ozone Volume Mixing Ratio
standard_name: mole_fraction_of_ozone_in_air
var_id: zmo3
units: mole mole-1
var_id: zmbrcl
long_name: Zonal mean BrCl Volume Mixing Ratio
units: mole mole-1
standard_name: mole_fraction_of_bromine_chloride_in_air
long_name: Zonal mean HCl Volume Mixing Ratio
var_id: zmhcl
standard_name: mole_fraction_of_hydrogen_chloride_in_air
units: mole mole-1
standard_name: lagrangian_tendency_of_air_pressure
units: Pa s-1
long_name: omega (=dp/dt)
var_id: wap
long_name: pressure
units: Pa
var_id: plev
standard_name: air_pressure
Co-ordinate Variables
units: degrees_north
long_name: latitude
var_id: lat
standard_name: latitude
long_name: longitude
standard_name: longitude
units: degrees_east
var_id: lon
var_id: time
standard_name: time
long_name: time