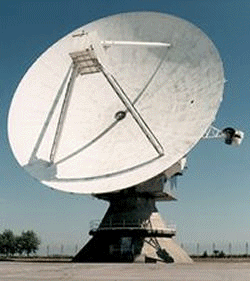 View XML
CWAVE: University of Leicester Visible-spectroradiometer measurements at Chilbolton Facility for Atmospheric and Radio Research (CFARR)
Update Frequency:
Not Planned
Publication State:
Published
Publication Date:
2007-03-09
---
Abstract
The Cloud and Water Vapour Experiment (CWAVE) was a measurement campaign at the CCLRC-Chilbolton Observatory; it was supporting associated with two EC FP5 projects, CLOUDMAP2 and CLOUDNET. A wide range of satellite and ground based instruments measured a variety of atmospheric properties ranging from cloud parameters to water vapour. In addition, the measurements coincided with the results from a reduced resolution Unified Model (UM) run by the Met Office. Access to such a data set allows unprecedented comparisons between observed and modelled data. This dataset contains time series of j(O1D) and j(NO2) measured by a diode array spectroradiometer (SR) and Spectroradiometer minute actinic flux measurements with respect to wavelength. The data was collected by the University of Leicester from the 23rd June to the 7th July 2003 during CWAVE 2003.
Citable as:
Council for the Central Laboratory of the Research Councils (2007): CWAVE: University of Leicester Visible-spectroradiometer measurements at Chilbolton Facility for Atmospheric and Radio Research (CFARR). NCAS British Atmospheric Data Centre,
date of citation
.
https://catalogue.ceda.ac.uk/uuid/3c41f4f9a608a09bffc7946c8d488cf0
Abbreviation: Not defined
Keywords: CWAVE, Spectroradiometer
---
Details
| | |
| --- | --- |
| Previous Info: | No news update for this record |
| Previously used record identifiers: | http://badc.nerc.ac.uk/view/badc.nerc.ac.uk__ATOM__dep_11734594305316936 |
| Access rules: | |
| Data lineage: | Data are collected by the Chilbolton Observatory and prepared by facility staff before submission to BADC. |
| Data Quality: | Data are checked by facility staff during preparation of data for archival |
| File Format: | Data are CSV formatted |
Related Documents
No documents related to this record were found.
Process overview
This dataset was generated by instruments deployed on platforms as listed below.
Instrument/Platform pairings
No variables found.