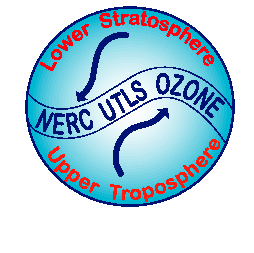 ---
View XML
UTLS-Ozone: Vertical profiles from the NERC MST Radar at Aberystwyth, Mid-Wales
Update Frequency:
Not Planned
Publication State:
Published
Publication Date:
2007-03-13
---
Abstract
The Aberystwyth Egrett Experiment: Gravity Waves, Turbulence, Mixing and Filamentation in the Tropopause Region is a Upper Troposphere Lower Stratosphere (UTLS) Round 2 project led by Dr J. Whiteway and Dr G. Vaughan, Department of Physics, University of Wales, Aberystwyth.
This dataset contains NERC MST Radar Facility at Aberystwyth, Mid-Wales.
Abbreviation: Not defined
Keywords: UTLS, ozone, radar
---
Details
| | |
| --- | --- |
| Previous Info: | No news update for this record |
| Previously used record identifiers: | No related previous identifiers. |
| Access rules: | |
| Data lineage: | Data files were then provided as is in 2002 to the BADC, where they are stored. |
| Data Quality: | Unknown |
| File Format: | Data are NASA Ames formatted. Images are PNG formatted |
Related Documents
No documents related to this record were found.
Process overview
This dataset was generated by instruments deployed on platforms as listed below.
Instrument/Platform pairings
units: m s-1
names: Beam-broadening corrected spectral width
units: 0 - 3
names: Beam-broadening corrected spectral width reliability flag
units: m s-1
names: Complementary beam horizontal velocity variability factor
units: m s-1
names: Eastward wind
units: 0 - 3
names: Horizontal wind reliability flag
units: m s-1
names: Northward wind
units: dB
names: Peak power spectral density (PSD) relative to the mean noise PSD
units: dB
names: Radar return aspect sensitivity
units: 0 - 3
names: Radar return aspect sensitivity reliability flag
units: dB
names: Radar return signal power
units: 0 - 3
names: Radar return signal power reliability flag
units: m s-1
names: Radar return spectral width
units: m s-1
names: Radar return spectral width [corresponds to an e-1/2 half-width]
units: 0 - 3
names: Radar return spectral width reliability flag
units: m s-1
names: Radial air velocity [+ve away from the radar]
units: 0: unreliable, 1: reliable
names: Reliability flag
units: dB
names: Spectral noise power
units: m s-1
names: Upward air velocity
units: 0 - 3
names: Upward air velocity reliability flag
Co-ordinate Variables