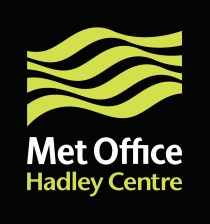 View XML
GOSTAPlus - GISST 2.2 SST and sea ice content data
Update Frequency:
Not Planned
Publication State:
Published
Publication Date:
2007-02-02
Dataset Size:
7 Files | 30MB
---
Abstract
The Global Ocean Surface Temperature Atlas Plus (GOSTAplus) contains maps of Sea Surface Temperature (SST) climatologies and anomalies, Night Marine Air temperature climatologies and anomalies and Sea Ice coverage spanning the period 1851-1995. Dataset includes gridded, global SSTs from 1951-1990 and Sea Ice coverage from 1903 to 1994. The data are provided by the Met Office. Updated version of some data also available on request (to 1998).
Abbreviation: GOSTA-GISST2.2
Keywords: Gosta, atlas, temperature, GISST, climatology, anomalies
---
Details
| | |
| --- | --- |
| Previous Info: | No news update for this record |
| Previously used record identifiers: | http://badc.nerc.ac.uk/view/badc.nerc.ac.uk__ATOM__dep_11704373071613763 |
| Access rules: | |
| Data lineage: | Data prepared by the Global Ocean Surface Temperature Atlas (GOSTA) project and then sent to BADC on CD-ROM for wider dissemination on request. The data are stored in Hierarchical Data Format (HDF) on the HDF format CD-ROM. A Unix BINARY (2 bytes) version of this CD-ROM is now separately available. |
| Data Quality: | Quality controlled by data suppliers |
| File Format: | Hierarchical Data Format and Binary Format |
Related Documents
No documents related to this record were found.
Process overview
This dataset was generated by the
computation
detailed below.
| | |
| --- | --- |
| Title | GISST 2.2 SST and sea ice content data processing deployed on Met Office Hadley Centre Computers |
| Abstract | This computation involved: GISST 2.2 SST and sea ice content data processing deployed on Met Office Hadley Centre Computers. Process used to create the GISST2.2 and GICE dataset of the GostaPlus cd-rom. |
| Input Description | None |
| Output Description | None |
| Software Reference | None |
long_name: Air Temperature
gcmd_url: http://vocab.ndg.nerc.ac.uk/term/P141/4/GVAR0027
gcmd_keyword: Air Temperature
names: Air Temperature, http://vocab.ndg.nerc.ac.uk/term/P141/4/GVAR0027
long_name: Air-Sea Temperature Difference
names: Air-Sea Temperature Difference
long_name: Heat Flux
gcmd_url: http://vocab.ndg.nerc.ac.uk/term/P141/4/GVAR0368
gcmd_keyword: Heat Flux
names: Heat Flux, http://vocab.ndg.nerc.ac.uk/term/P141/4/GVAR0368
long_name: Ice Cover Maps
names: Ice Cover Maps
long_name: Ice Extent
gcmd_url: http://vocab.ndg.nerc.ac.uk/term/P141/4/GVAR0400
gcmd_keyword: Ice Extent
names: Ice Extent, http://vocab.ndg.nerc.ac.uk/term/P141/4/GVAR0400
long_name: Incoming Solar Radiation
gcmd_url: http://vocab.ndg.nerc.ac.uk/term/P141/4/GVAR0412
gcmd_keyword: Incoming Solar Radiation
names: http://vocab.ndg.nerc.ac.uk/term/P141/4/GVAR0412, Incoming Solar Radiation
long_name: Incoming Solar Radiation Maps
names: Incoming Solar Radiation Maps
long_name: Land Surface Temperature
gcmd_url: http://vocab.ndg.nerc.ac.uk/term/P141/4/GVAR0457
gcmd_keyword: Land Surface Temperature
names: http://vocab.ndg.nerc.ac.uk/term/P141/4/GVAR0457, Land Surface Temperature
long_name: Land Surface Temperature Anomalies
names: Land Surface Temperature Anomalies
long_name: Latent Heat Flux
names: Latent Heat Flux
long_name: Latent Heat Flux Maps
names: Latent Heat Flux Maps
long_name: Longwave Radiation
gcmd_url: http://vocab.ndg.nerc.ac.uk/term/P141/4/GVAR0482
gcmd_keyword: Longwave Radiation
names: Longwave Radiation, http://vocab.ndg.nerc.ac.uk/term/P141/4/GVAR0482
long_name: Net Heat Flux
names: Net Heat Flux
long_name: Net Heat Flux Maps
names: Net Heat Flux Maps
long_name: Night Marine Air Temperature Anomalies
names: Night Marine Air Temperature Anomalies
long_name: Night Marine Air Temperature Anomalies Maps
names: Night Marine Air Temperature Anomalies Maps
long_name: Out Going Radiation
names: Out Going Radiation
long_name: Out Going Radiation Maps
names: Out Going Radiation Maps
long_name: Sea Ice Concentration
gcmd_url: http://vocab.ndg.nerc.ac.uk/term/P141/4/GVAR0719
gcmd_keyword: Sea Ice Concentration
names: Sea Ice Concentration, http://vocab.ndg.nerc.ac.uk/term/P141/4/GVAR0719
long_name: Sea Surface Temperature
gcmd_url: http://vocab.ndg.nerc.ac.uk/term/P141/4/GVAR0728
gcmd_keyword: Sea Surface Temperature
names: Sea Surface Temperature, http://vocab.ndg.nerc.ac.uk/term/P141/4/GVAR0728
long_name: Sea Surface Temperature Anomalies
names: Sea Surface Temperature Anomalies
long_name: Sea Surface Temperature Anomalies Maps
names: Sea Surface Temperature Anomalies Maps
long_name: Sea Surface Temperature Maps
names: Sea Surface Temperature Maps
long_name: Sensible Heat Flux
names: Sensible Heat Flux
long_name: Sensible Heat Flux Maps
names: Sensible Heat Flux Maps
long_name: Shortwave Radiation
gcmd_url: http://vocab.ndg.nerc.ac.uk/term/P141/4/GVAR0755
gcmd_keyword: Shortwave Radiation
names: Shortwave Radiation, http://vocab.ndg.nerc.ac.uk/term/P141/4/GVAR0755
Co-ordinate Variables