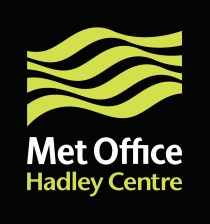 View XML
Monthly and Seasonal Blended MOHSST6-Jones Land Surface Air Temperature Dataset (1856-2002)
Update Frequency:
Not Planned
Latest Data Update:
2002-07-16
Publication State:
Published
Publication Date:
2015-12-20
Dataset Size:
2 Files | 840KB
---
Abstract
Blending a sea-surface temperature (SST) dataset with land air temperature makes an implicit assumption that SST anomalies are a good surrogate for marine air temperature anomalies. It has been shown that this is the case, and that marine SST measurements provide more useful data and smaller sampling errors than marine air temperature measurements would. So blending SST anomalies with land air temperature anomalies is a sensible choice.
This dataset contains monthly and seasonal blended sea-surface temperatures (MOHSST6) with land air temperature data from the Climatic Research Unit (CRU) at the University of East Anglia (P.D. Jones).
Data are represented on 5 deg. grids from 1856 to May 2002.
The data were provided by the Met Office.
Citable as:
Hadley Centre for Climate Prediction and Research; University of East Anglia Climatic Research Unit (2015): Monthly and Seasonal Blended MOHSST6-Jones Land Surface Air Temperature Dataset (1856-2002). NCAS British Atmospheric Data Centre,
date of citation
.
https://catalogue.ceda.ac.uk/uuid/5aa1248620a14e609341b6aa7d8d984f
Abbreviation: GOSTA-MOHSST6-Jones
Keywords: SST, MOHSST6, blended, CRU, UEA
---
Details
| | |
| --- | --- |
| Previous Info: | No news update for this record |
| Previously used record identifiers: | No related previous identifiers. |
| Access rules: | |
| Data lineage: | Data files acquired by the BADC from the Met Office Hadley Centre in 2000. |
| Data Quality: | Data quality controlled by the Met Office. See documentation provided. |
| File Format: | Data are ASCII formatted |
Related Documents
No documents related to this record were found.
Process overview
This dataset was generated by the
computation
detailed below.
| | |
| --- | --- |
| Title | MOHSST6 sea surface temperature anomalies data processing deployed on Met Office Hadley Centre Computers |
| Abstract | This computation involved: MOHSST6 sea surface temperature anomalies data processing deployed on Met Office Hadley Centre Computers. Process used to create the MOHSST6 dataset. |
| Input Description | None |
| Output Description | None |
| Software Reference | None |
long_name: Land Surface Temperature Anomalies
names: Land Surface Temperature Anomalies
long_name: Sea Surface Temperature
gcmd_url: http://vocab.ndg.nerc.ac.uk/term/P141/4/GVAR0728
gcmd_keyword: Sea Surface Temperature
names: Sea Surface Temperature, http://vocab.ndg.nerc.ac.uk/term/P141/4/GVAR0728
Co-ordinate Variables